New York Fed Has Rosier GDP Than Atlanta in Battle of Forecasts
by
Economy grew 1.1 percent, first release of NY model shows

Atlanta's GDPNow much lower at 0.1 percent for first quarter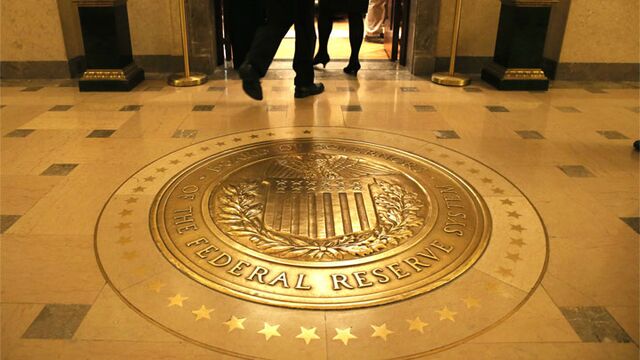 New York to Atlanta: Buck up, growth ain't so bad.
The Federal Reserve Bank of New York, capitalizing on the popularity of the Atlanta regional bank's growth forecasting tool "GDPNow," introduced its own measure Tuesday that updates gross domestic product projections on a weekly basis. The aim is to consider the impact of a range of economic indicators in a timely fashion.
The New York Fed's model -- the "Nowcast" -- pegged growth at 1.1 percent for the first quarter, according to its latest update on April 8. Growth in the final three months of 2015 came in at 1.4 percent.
That's a lot rosier than the Atlanta Fed's read, which has first-quarter growth at 0.1 percent. The GDPNow team, whose latest reading also was April 8, aims to update the measure within a few hours of major indicators releases, sometimes a few times a week.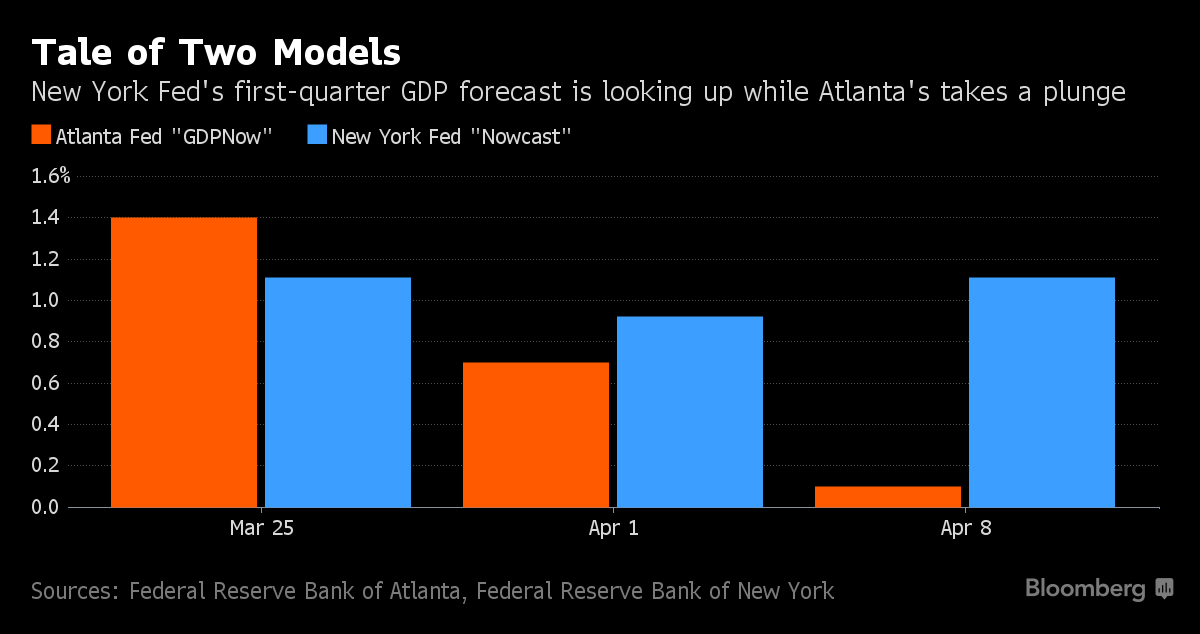 GDP probably will rise 1.9 percent in the three months through June, according to the New York regional bank's release.
The tools from each bank incorporate forecasts and actual readings, weighing the results according to the importance of the economic indicator being considered. Both are billed as research tools and not official forecasts of their respective regional banks or bank presidents.
The New York Fed called the model a"fundamental instrument in policymakers' toolbox, especially in this era of data-dependent monetary policy," according to the release.
The disparities between the latest results from New York and Atlanta can only make guessing the Fed's next policy move more challenging.
Before it's here, it's on the Bloomberg Terminal.
LEARN MORE