Fed's Harker Urges Caution as Low Inflation Risks Credibility
by
Philadelphia Fed chief takes conservative approach on rates

Inflation may be `quite low' or negative in first quarter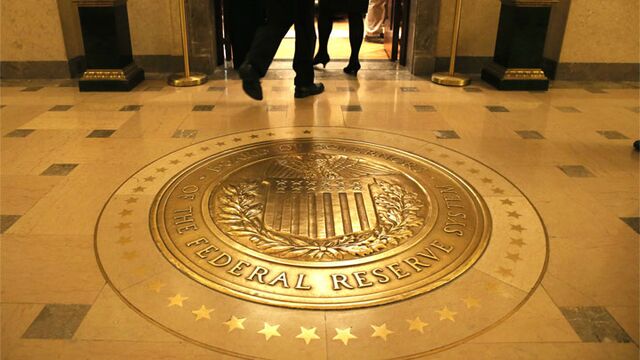 Federal Reserve Bank of Philadelphia President Patrick Harker said policy makers should err on the side of caution when considering rate increases as persistently low inflation risks undermining the credibility of the central bank's 2 percent goal.
"These considerations make me a bit more conservative in my approach to policy, at least in the very near term," Harker said Tuesday in the text of a speech in Philadelphia. "Although I cannot give you a definitive path for how policy will evolve, it might prove prudent to wait until the inflation data are stronger before we undertake a second rate hike."
Officials last month debated an April interest-rate increase, with several officials leaning against such a move because it would send the wrong signal and others saying it might be warranted. After the Fed tightened borrowing costs in December, weaker global growth and financial-market uncertainty have cast a shadow over U.S. economic prospects, fueling a debate about the appropriate amount of policy accommodation.
While "inflation is likely to be quite low in the first quarter of the year, probably even negative," on the "employment side of our mandate, I believe we will attain our goal early this year, if we have not attained it already," Harker said. He sees unemployment falling to 4.7 percent by year end from 5 percent in March and said all policy decisions will be data dependent.
"I believe as we move into the second half of the year with economic activity growing at trend or slightly above trend, the unemployment rate below its natural rate, and price pressures starting to assert themselves, policy can truly normalize," Harker said. "I mean this in the sense that we can move away meaningfully from the zero lower bound and that our reaction to incoming data can return to a more historical pattern. That would not necessarily imply an overly aggressive path for policy."
Policy makers currently predict they'll raise interest rates twice this year, while investors see one hike by December. Their concern is that the Fed doesn't have a lot of room to ease if growth falters. At the same time, they can raise rates faster if the economy turned out to be stronger than anticipated.
Harker said he remains "upbeat" about the economy, with the fundamentals "sound" and the labor market "dynamic." While weaker growth in China and the high value of the dollar "create some downside risk" and are watched "closely," Harker said he remains "optimistic that solid fundamentals will be the overriding determinant of future U.S. economic activity."
Before it's here, it's on the Bloomberg Terminal.
LEARN MORE