Volkswagen's Management Bonuses Targeted in Scandal Fallout
by
Lower Saxony oppose full bonuses; CEO calls for 30% cut

VW top executives paid nearly double counterparts at Daimler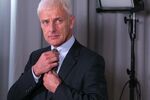 As Volkswagen AG struggles to emerge from its emissions-cheating scandal, executive bonuses are becoming a battle ground for stakeholders arguing over the price top management must pay for the crisis.
Lower Saxony, Volkswagen's home state and its second-largest shareholder, joined unions in opposing full management bonuses, while Chief Executive Officer Matthias Mueller plans to propose a voluntary 30 percent cut, according to German newspaper reports. Adding to the tension over Volkswagen's generous pay packages, former CEO Martin Winterkorn is entitled to a payout for the profit Volkswagen earned last year.
"Management has not demonstrated any ability to understand the public reaction" to the emissions manipulation, said Erik Gordon, a business professor at the University of Michigan. "It did more than the workers to create the culture that spawned the scandal."
The debate reflects mounting internal tension over cutbacks related to the seven-month-old scandal. The carmaker's powerful labor leaders are insistent that management take a hit amid negotiations over potential job cuts. Bernd Osterloh, Volkswagen's top worker representative who demanded job guarantees last week, met other top supervisory board members at a meeting on Monday, two weeks before Volkswagen is due to unveil management remuneration for last year when it reports delayed 2015 earnings.
Volkswagen Pay
Volkswagen has said it stands by its contractual obligations to its employees. That could include a potential bonus for Winterkorn and paying Chairman Hans Dieter Poetsch about 10 million euros ($11.4 million) in compensation for switching from his better-paid chief financial officer role.
Volkswagen, which is still grappling with fixing 11 million tainted cars, has one of the highest paid executive ranks in the auto industry. In 2014, its nine-member management board earned a total of nearly 70 million euros, including 54 million euros in variable compensation. That was nearly double the 37 million euros Daimler AG paid its nine top executives, including bonuses for record earnings last year. BMW AG's nine management-board members made 35.5 million euros last year.
Europe's largest automaker is facing billions of euros in fines, lawsuits and recall costs after admitting in September to rigging emissions-control systems to cheat on pollution tests. While Volkswagen has yet to clarify how the manipulation was carried out and covered up for years, the company has said the scandal had its roots in decisions made a decade ago. A recall in Europe for 8.5 million cars has gotten off to a slow start, and talks with U.S. authorities on a settlement drag on.
Stephan Weil, Lower Saxony's prime minister and a member of the executive committee of Volkswagen's supervisory board, told German newswire DPA that no agreement on bonuses was reached at the meeting.
Watch Next: The Long Rise and Rapid Fall of Volkswagen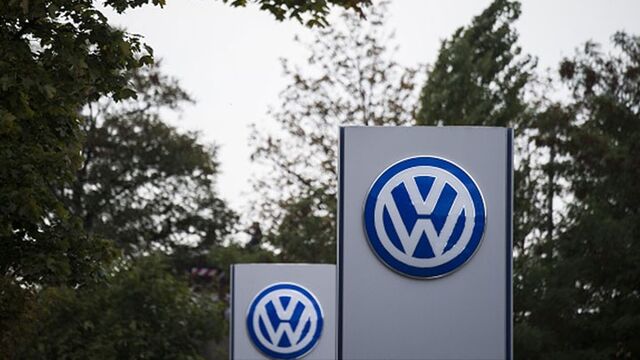 Before it's here, it's on the Bloomberg Terminal.
LEARN MORE