Five Things You Need to Know to Start Your Day
Get caught up on what's moving markets.
by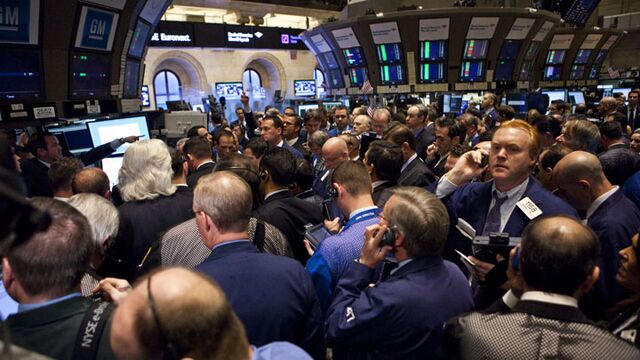 Want to receive this post in your inbox every morning? Sign up here
Stocks are higher, Italian banks rally on fund talks, and the U.S. earnings season kicks off. Here are some of the things people in markets are talking about today.
Stocks rise
The Stoxx Europe 600 Index shrugged off a mixed overnight session in Asia, rising 0.4 percent by 10:23 a.m. London time. The gains in European stocks are being led by Italian banks as Treasury and central bank officials are due to meet with executives from major lenders to discuss the creation of a bank recapitalization fund, according to people with knowledge of the talks. S&P 500 futures were 0.3 percent higher. 
Alcoa kicks off earnings season
Alcoa Inc. is due to report first quarter earnings after the bell today, in the unofficial kick-off of the reporting season. Forecasts for first-quarter earnings in the U.S. are not good, with expectations pointing to the worst quarter for corporate profits since 2009, led by a wipeout in the embattled energy sector.
Standard Chartered said to cut in Asia
Standard Chartered Plc is seeking to sell at least $4.4 billion of assets in Asia, according to people with knowledge of the matter, as the lender seeks to repair its balance sheet. The London-based bank is speaking to potential buyers of $1.4 billion in stressed Indian loans, while also starting a sale of $3 billion in assets in the rest of Asia. Shares in the bank were 1.6 percent higher at 10:45 a.m. in London. 
Daily Mail throws hat into Yahoo ring
The parent company of the U.K.'s Daily Mail is in talks with private-equity firms about a possible bid for Yahoo! Inc., the Wall Street Journal reported yesterday. "Discussions are at a very early stage and ... there is no certainty that any transaction will take place," a representative for Daily Mail said in an e-mailed statement this morning. Verizon Communications Inc. plans to make a first-round bid for Yahoo's Web business, while Google, the main division of Alphabet Inc., is also considering a bid for the company's core business. Shares in Yahoo are 1.4 percent higher in premarket trading.
Bond divergence
Hedge funds have boosted their short bets on 10-year Treasuries to the most since last November as the outlook for inflation in the U.S. improves, with five-year breakeven rates rising last month by the most since 2011. In Europe, meanwhile, the yield on two-year German government debt this morning dropped to the lowest since the March 10 European Central Bank meeting, and was at -0.521 percent at 11:08 a.m. London time. The expanded ECB bond buying program, which will include investment grade non-bank corporate debt is already starting to make waves in that market.
What we've been reading 
This is what's caught our eye over the weekend.
Before it's here, it's on the Bloomberg Terminal.
LEARN MORE