Mr. Yen Says Japan's Currency May Rise Beyond 100 by Year-End
by , , and
Yen will probably reach 105 in next few months: Sakakibara

Intervention will need agreement of counter parties, he says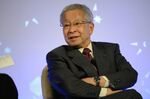 After correctly predicting the yen's advance beyond 115 and then 110 per dollar, Eisuke Sakakibara now says Japan's currency may strengthen to 100 by year-end.
The former Finance Ministry official in charge of currency intervention in Japan, who was dubbed Mr. Yen for his ability to influence the exchange rate in the 1990s, said it may advance to 105 in the next few months. The yen has surprised analysts this year, surging from around 120 per dollar to reach 107.63 Monday, the strongest since before the central bank expanded its quantitative easing program in October 2014.
The yen has renewed its highs despite increased rhetoric from Japanese officials in the past week aimed at restraining its advance. Bank of Japan Governor Haruhiko Kuroda said Monday financial markets continue to be volatile, and he is watching the effect on the economy. Chief Cabinet Secretary Yoshihide Suga reiterated the government is watching foreign-exchange movements "with vigilance," and will take appropriate action if necessary. A weaker currency has been a linchpin of Prime Minister Shinzo Abe's program to stoke a recovery and exit deflation.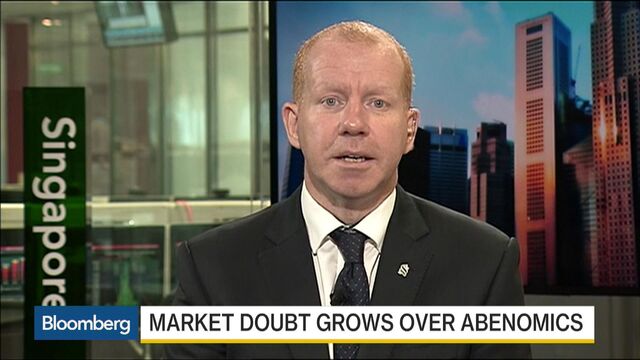 'No Problem'
A yen at 105 per dollar is "no problem" for Japan's economy, the 75-year-old Sakakibara, who is currently a professor at Aoyama Gakuin University, said in a Bloomberg Television interview. Any currency intervention can only be done with agreement from the U.S. and other counter parties, he said.
The yen was at 108.26 per dollar as of 9:48 a.m. in London. Analysts still expect it to weaken to 118 this year, according to the median of forecasts compiled by Bloomberg. At the start of the year, the median estimate was 125.
Hedge funds and other large speculators increased bets on yen gains against the dollar to 98,130 contacts in the week ended April 5, the most in Commodity Futures Trading Commission data starting in 1992. In mid-December, bullish yen contracts were at a 10-month low of 26,400.
The Japanese currency has appreciated against all its 16 major peers in 2016 as a rout in stocks around the world and commodity prices spurred investors to seek the safest assets. Japan's current-account surplus -- the broadest measure of trade flows -- has surged by the most in at least three decades, relative to the overall economy, boosting the currency's haven appeal.
The yen remains 22 percent undervalued against the dollar, according to a Bloomberg measure of purchasing power parity based on consumer prices.
Before it's here, it's on the Bloomberg Terminal.
LEARN MORE