Russian Backer of Star Wars BB-8 Droid Forms $100 Million Robot Fund
by
Grishin Robotics backed startups including BB-8 maker Sphero

New investments include Web-connected video doorbell Ring.com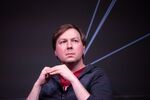 Mail.ru's Chief Executive Officer Dmitry Grishin, already an investor in Sphero, the maker of the Star Wars BB-8 drone, is bolstering his passion for tech companies by opening a private equity fund worth $100 million.
The early-stage Grishin Robotics fund, which will make individual investments of as much as $10 million per company, will be targeted toward U.S. and European startups developing collaborative and material-handling robots, artificial intelligence and Internet of Things applications.
"When I started investing in robotics in 2012, many people felt skeptical about it," Grishin said in an interview with Bloomberg. "Since then Google, Amazon and large private equity funds also invested in this segment, proving its potential to become a $1 trillion industry in the future."
Grishin-backed startup Petnet for automated animal feeding recently took funding from Amazon.com Inc. Another startup from his portfolio, San Francisco-based Zipline, which delivers medicine by drones to remote areas in Rwanda, recently raised money from Sequoia Capital, GV (formerly Google Ventures), and Yahoo! Inc. co-founder Jerry Yang.
Grishin Robotics' new fund will invest in smart hardware together with unnamed financiers from Europe and the U.S., the company said in a statement Monday. Its first investment was Ring.com, a Web-connected video doorbell service that's also backed by billionaire Richard Branson, Grishin said.
Before it's here, it's on the Bloomberg Terminal.
LEARN MORE