China Consumer Inflation Pick Up Continues in March on Food Prices
Bloomberg News
Food prices increase 7.6% on surging vegetables and pork

PPI prices post first month-on-month increase since 2013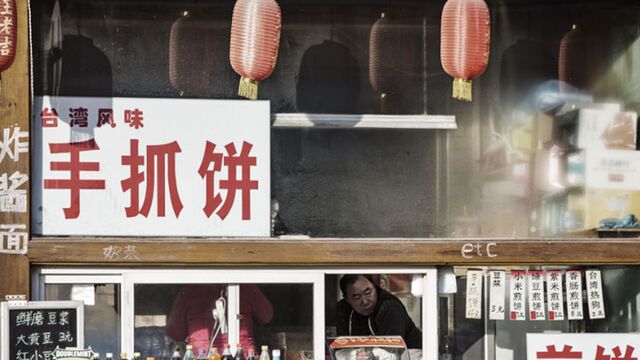 China's consumer prices remained buoyant last month on surging food prices and factory-gate deflation moderated.
The consumer-price index was at 2.3 percent in March from a year earlier, matching February's level, as food prices jumped 7.6 percent. Producer price declines narrowed to 4.3 percent from a drop of 4.9 percent in February, and posted the first month-on-month increase since 2013. Shares of steelmakers gained.

A pick up in inflation since last year, though mainly driven by food prices such as vegetables and pork, may extend the People's Bank of China's easing pause. And while some price gains may be seasonal and therefore temporary, a property recovery and rebound in commodity prices suggests the worst of the deflation threat may be in the past.
"While the rising property and food prices could send some shocks to the CPI inflation in the coming month, we believe that it is too early to worry about the inflation problem in China," Zhou Hao, an economist at Commerzbank AG in Singapore, wrote in a note. "From Chinese authorities' perspective, it is far more important to get rid of deflation."
Zhou forecasts the central bank will cut policy rates by a quarter percentage point in the second quarter and lower the proportion of deposits banks must lock away by another 150 basis points before the end of the year.
In a sign the central bank doesn't need to worry about inflationary trends just yet, non-food prices climbed 1 percent from a year earlier. From a month earlier, consumer prices fell 0.4 percent. The central bank targets annual price gains of 3 percent.
Producer prices on a year-on-year basis remained weighed by falling mining and raw material costs. On month, producer prices climbed 0.5 percent after more than two years of negative readings.

"Even if commodity prices are not rising, if they are capped at the current level, PPI deflation may start to ease," said Ding Shuang, chief China economist at Standard Chartered Plc in Hong Kong. "Another reason is there seems to be some restocking by domestic enterprises because inventory has been running down in the previous months."
— With assistance by Xiaoqing Pi
Before it's here, it's on the Bloomberg Terminal.
LEARN MORE