Panama Leaks Demand Coordinated Regulator Response, Denmark Says
by
EBA needs to step in and guide national regulators: Danish FSA

Danish FSA says it's unclear how to treat leaked information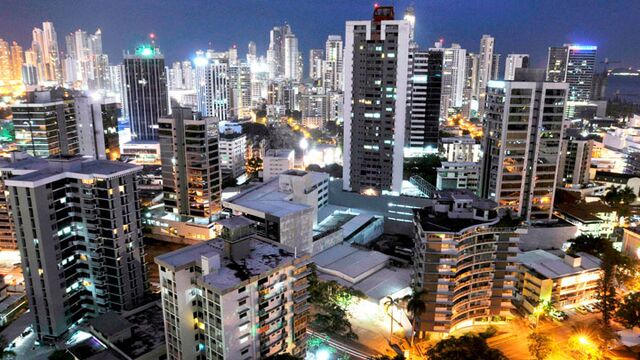 Denmark's financial regulator has asked the European Banking Authority to guide national supervisors in how best to respond to leaks revealing that banks on a grand scale allegedly helped clients hide wealth and evade taxes.
While the Panama leaks provided millions of documents spanning several continents, the extent to which banks engaged in illegal activity remains unclear, said Jesper Berg, head of the Financial Supervisory Authority in Denmark. It's also not clear how to treat the information, since breaches could be considered threats to financial stability, violations of anti-money laundering requirements or operational missteps. The path a regulator chooses will to an extent determine the outcome, he said.
"We need to get a grip on whether it is one of the above or all of the above in order to ask qualified questions to the banks," Berg said by phone. Given the cross-border nature of the challenge, the EBA needs to provide some guidelines, he said.
Heads Roll
The Panama files have already toppled the prime minister of Iceland and two European bank executives. In the U.K., pressure is mounting on Prime Minister David Cameron to explain his connection with offshore accounts.
In Scandinavia, locals have been shocked to learn that a region known for low levels of corruption and high levels of transparency has a number of banks named in the leaks as having helped clients dodge taxes. The Swedish FSA is investigating Nordea Bank AB, the region's biggest. The chief executive officer of Norway's biggest bank, DNB ASA, has apologized for misdeeds revealed in the files.
Berg says the Danish FSA is fielding calls from the banks it oversees as they try to explain their use of offshore accounts. The regulator is "currently trying to figure out what are the supervisory issues," Berg said. "They contacted us to explain to us how they see the situation in relation to their specific business."
Money Laundering
Should it emerge that the FSA doesn't have the legal authority to stop banks continuing potentially illegal practices, the agency will seek it, Berg says. The FSA already can investigate tax evasion as part of its anti-money laundering efforts and "maybe that's sufficient," Berg said.
Berg says the Panama files have also finally brought to a head the need to take on tax havens directly. More than 20 nations have announced probes and the Organization for Economic Cooperation and Development will host a meeting on April 13 to discuss cross-border tax compliance issues stemming from the leaks.
"I very much understand the public outcry," Berg said. "But whether to eliminate offshore accounts? I'll leave that for the tax authorities to make a call on. And the politicians."
Before it's here, it's on the Bloomberg Terminal.
LEARN MORE