Bond Market's Fed Forecasters on Hold as Long End Comes in Focus
by
Traders look for global clues before wagering on U.S. policy

Short-term debt outperforms as investors monitor inflation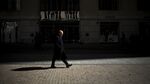 The bond market's Federal Reserve forecasting mechanism is idling as traders figure out how to work international economic factors into their outlook for U.S. interest rates.
Treasuries maturing in two to five years staged the biggest gains during the past month's rally in government debt. The sanguine view about shorter-term rates is the result of the Fed's decision to broaden the range of factors it considers when setting monetary policy to include international growth and its effect on the dollar, according to Jim Vogel, head of interest-rate strategy at FTN Financial in Memphis, Tennessee.
"Right now, you don't have anywhere near enough information to come up with a coherent set of thoughts about rate policy in 2017," Vogel said. "You won't have that until sometime in September or October," and "you've got to use every bit of time to accumulate data and figure out how these pieces fit together."
Treasuries rallied this week along with haven assets such as the Japanese yen amid renewed concern that international economic growth is slowing. Fed officials have warned of heightened global risks as they seek to raise interest rates amid signs of U.S. economic growth even as central banks abroad have maintained or increased stimulus.

The "butterfly" spread, which measures the five-year note's performance against two- and 10-year debt, approached its lowest level since 2013 this week. It was at negative 12 basis points Friday, or -0.12 percentage point, showing it was trading at a premium to the other two securities.
Treasury two- and five-year yields "are beginning to look low even after accounting for a reasonable risk" that the Fed will cut interest rates in 2017, Barclays strategists led by Rajiv Setia said in an April 7 note. "To justify current market pricing, one needs to attach a 40-50 percent chance" to such a cut, which appears at odds with labor-market stability and financial conditions, Barclays wrote.
For the week, the benchmark 10-year note's yield fell five basis points, or 0.05 percentage point, to 1.72 percent. The 1.625 percent security maturing in February 2026 rose 15/32, or $4.69 per $1,000 face amount, to 99 5/32.
Vigilantes' Return?
Traders are now shifting focus away from short-term Fed bets and instead making wagers on debt maturing in 10 to 30 years, said Peter Tchir, head of macro strategy with Brean Capital LLC in New York, since those securities are more sensitive to inflation. Investors are trying to gauge how successful extra stimulus from international central banks and a slower pace of U.S. hikes will be in stoking consumer-price growth.
"It should mark the return of the bond vigilante, where the back end of the yield curve," or longer-term securities, "should perform worse over time," Tchir said. "The Fed is going to let inflation and growth take over, so I would be concerned about owning the back end."
He expects 10-year Treasury yields to rebound to 2 percent in coming weeks, as market-based inflation expectations recover and oil prices stabilize. 
The 10-year break-even inflation rate, the gap between yields on Treasury Inflation-Protected Securities and nominal 10-year notes, rose to 1.60 percentage points on Friday. Crude-oil futures climbed 6.6 percent, the most in two months.
Data next week will show U.S. retail sales and the consumer-price inflation rate both increased in March after contractions the month before, according to economist forecasts. The U.S. will auction $24 billion in three-year notes on April 12, $20 billion in 10-year securities on April 13 and $12 billion in 30-year bonds on April 14.
Before it's here, it's on the Bloomberg Terminal.
LEARN MORE