U.S. to China: Abide by International Ruling on Disputed Islands
by
China military actions in South China Sea raise concerns: U.S.

`There is always some risk of misconception or conflict'
China should abide by an international ruling on its territorial claims in the South China Sea even if it doesn't like the decision, according to a senior U.S. diplomat.
"We hope they will uphold their international legal obligations," Colin Willett, the State Department's Deputy Assistant Secretary in the Bureau of East Asian Affairs, told reporters in Singapore on Friday. "We don't expect China to like it, but they should abide by the ruling."
China shouldn't see the arbitration ruling as a threat to its sovereignty claims, and instead use it to clarify how its stance complies with international law, Willett said. The U.S. expects the decision in June.
The Philippines, a U.S. treaty ally, has asked the Permanent Court of Arbitration in the Hague to rule on its claims that the disputed Spratly Islands are uninhabitable rocks and thus don't confer rights to exploit surrounding resources. China, which claims most of the sea based on historical rights, has dismissed the arbitration as "unlawful, unfaithful and unreasonable" and refused to participate in the case.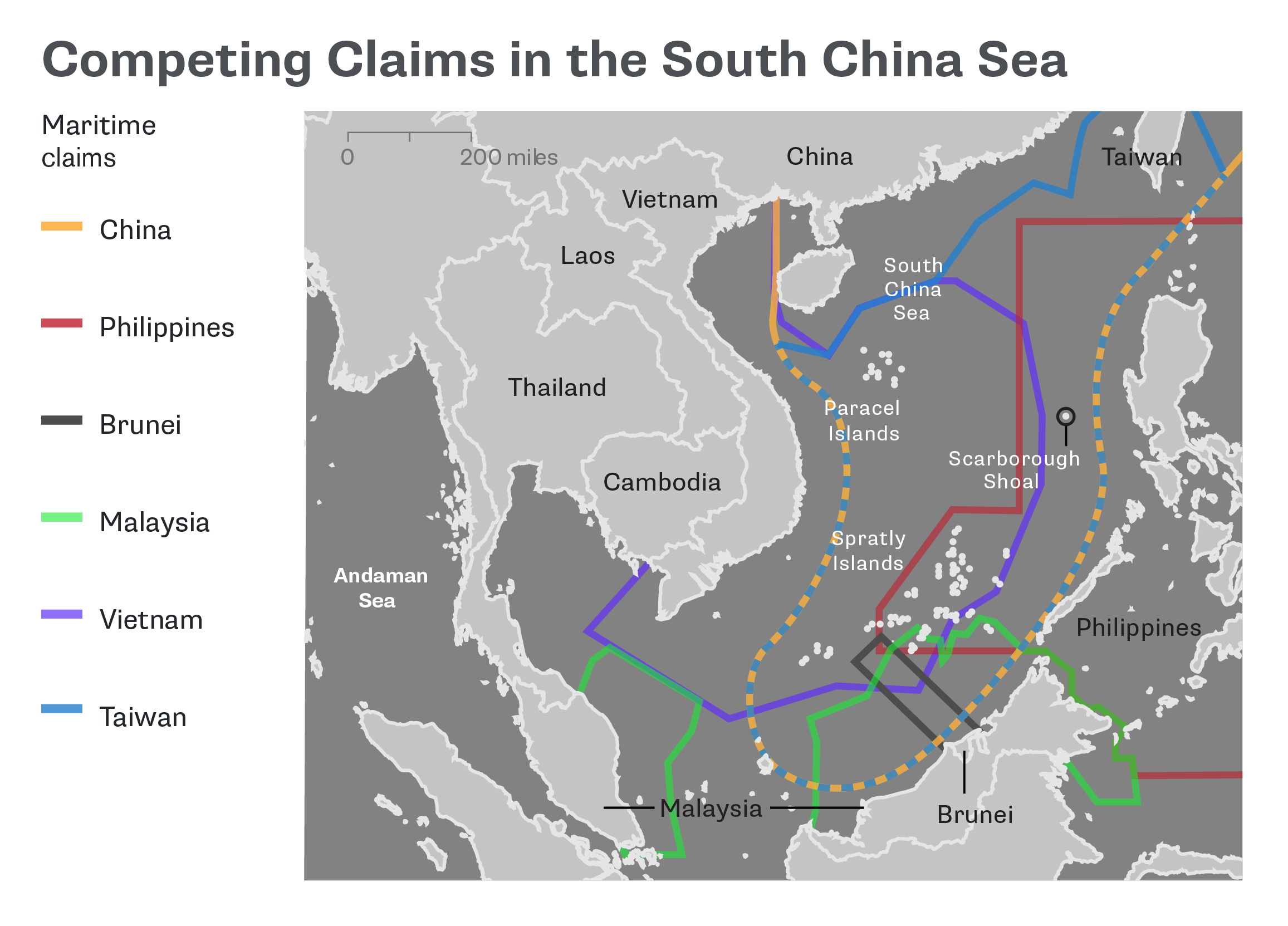 The U.S. has sought to assert freedom of navigation rights by sailing warships through the key shipping corridor, drawing protests from China. At stake is access to fish, energy resources and strategic waters.
Willett warned that China's increased military presence in the South China Sea raises questions about its intentions. The U.S. will continue to uphold freedom of navigation and overflight rights in the region, and assist other governments in helping to protect a rules-based system that upholds the rights of countries big and small.
While the U.S. hasn't ratified the 1982 Law of the Sea, Willett said the U.S.'s actions in the region were consistent with its provisions. The large presence of military assets in the South China Sea raised the risk of a clash, she said.
"When there is a large military buildup and deployment into disputed areas -- and no clear code of conduct -- there is always some risk of misconception or conflict," Willett said.
Before it's here, it's on the Bloomberg Terminal.
LEARN MORE