Paulson's Advantage Funds Each Tumbled 15% in First Quarter
by and
The funds each dropped 7% last month even as stocks rallied

Firm struggled with uneven returns since 2007 subprime wager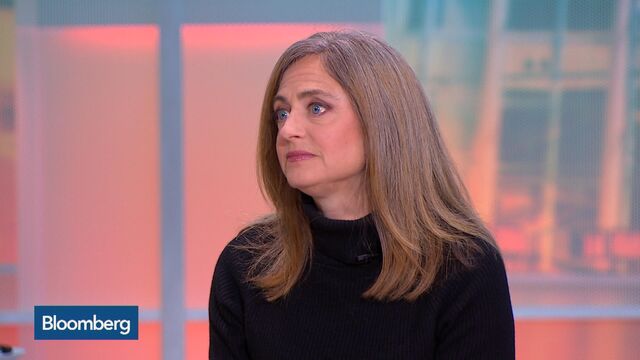 Billionaire John Paulson is joining some of the most recognizable hedge fund managers in posting big losses in the first quarter despite a rebound in global equities.
Paulson & Co.'s Advantage and Advantage Plus funds, which wager on companies going through corporate events including spinoffs and bankruptcies, tumbled 15 percent in the first quarter, according to a person familiar with the matter. Both funds fell 7 percent last month, missing the 6.8 percent rally in the Standard & Poor's 500 Index.
Paulson isn't alone. Well-known investors such as Chase Colman, Andreas Halvorsen, Ray Dalio and Bill Ackman are posting losses as violent swings in stocks, a selloff in commodities and diverging monetary policies undermine some of their trades. Paulson, Ackman and Halvorsen were also among the biggest investors in Valeant Pharmaceuticals International Inc. at the end of last year, the troubled drug company that lost almost three-quarters of its market value in the first three months of 2016.
New York-based Paulson & Co. had a $1.7 billion position in Allergan Plc as of the end of the year, according to a regulatory filing, as well as a $1.3 billion stake in Valeant. Allergan shares fell about 14 percent in the quarter and Valeant plummeted 74 percent. It's unclear whether these stocks were held in the Advantage funds or in other portfolios run by the firm.
Joe Checkler, a spokesman for Paulson at Peppercomm Inc., declined to comment.
Ackman, Halvorsen
Valeant's losses were the main driver of poor performance at Ackman's activist hedge fund Pershing Square Capital Management. The firm lost 25.6 percent in the first quarter this year, extending 2015's losses primarily due to its 9 percent stake in the drug company's common shares and stock options.
Halvorsen's Viking Global Investors increased its Valeant stake by 2.8 million shares at the end of last year, making the firm the 10th-biggest holder of the stock, according to data compiled by Bloomberg. The firm also counts Allergan among its top positions, with a stake valued at $1.9 billion at the end of December. Viking Global lost 8.8 percent in the quarter, according to a person familiar with the fund.
The firms lost money even as almost 70 percent of peers globally produced positive returns last month, according to eVestment. Global stocks rebounded 7.2 percent in March, reversing a loss of 6.9 percent in the first two months. Oil, which had fallen as low as $26.05 in February, has since rallied more than 50 percent.
Uneven Returns
Chase Coleman's Tiger Global Management hedge fund lost about 22 percent in the first quarter, according to a person familiar with the returns. Earlier in the year, when stocks were tumbling, the fund's wagers on falling shares failed to protect the portfolio from losses, the person said. Tiger Global's two biggest U.S. holdings at the end of last year were Amazon.com Inc. and Netflix Inc., according to a regulatory filing. Both stocks dropped more than 10 percent in the first quarter.
Some macro funds suffered losses as well, with Ray Dalio's Pure Alpha fund tumbling 6.7 percent, according to a person familiar with the returns. Alan Howard ended the period down 0.97 percent in his $18 billion macro fund, according to two people with knowledge of the performance. Macro funds seek to profit from economic events by trading a broad range of assets, such as stocks, bonds, currencies or commodities.
Paulson has struggled with uneven returns since his windfall wager against U.S. housing in 2007. Last year he pledged his personal investments in four of his hedge funds as additional collateral for his firm's borrowings, after investment losses and client defections cut assets from a peak of $38 billion in 2011. Paulson's assets under management were about $20 billion as of the end of January, including leverage, according to a regulatory filing.
Before it's here, it's on the Bloomberg Terminal.
LEARN MORE