Gold Set to Decline as Fed Increases Rates, Australia Forecasts
by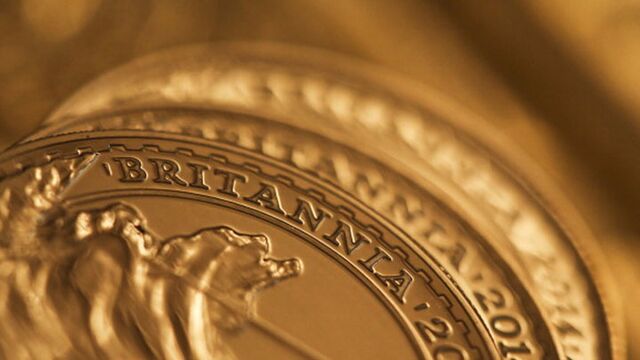 The rally in gold, which had its best quarterly performance in three decades, may run out of steam as the world economy improves and the Federal Reserve lifts U.S. interest rates, according to a forecast from Australia, the world's second-largest producer.
Average prices will decline for the next five years, dropping from $1,185 an ounce in 2016, to $1,105 in 2017 and $1,003 by 2021, Australia's Department of Industry said in a quarterly outlook on Friday. So far this year, spot bullion averaged about $1,188.
Gold has surged this year as investors flocked to haven assets amid financial-market volatility and concerns over global growth, which affected the Fed's monetary policy outlook. While prices may remain elevated in the short term due to investor uncertainty, Australia's overall view is bearish. Goldman Sachs Group Inc. and Singapore's Oversea-Chinese Banking Corp. also see higher U.S. borrowing costs and weaker gold prices.
"Higher interest rates not only reduce gold demand by increasing the appeal of other assets, but also by putting upward pressure on the U.S. dollar," the department said. "As capital flows to the U.S. seeking higher returns, the value of the dollar is expected to rise, which will make gold more expensive for investors holding other currencies."
The department sees lower investment demand in the medium term as the Fed lifts rates, with moderate growth in fabricated consumption, which includes jewelry. World supplies may rise over the next five years, underpinned by higher mine production, it said.
Australian production rose to a 12-year high of 278 metric tons in 2015, and may climb until 2018-2019, supported by new projects and expansions, according to the department. Output in the country is projected to be 277 tonnes in 2020-2021, it said.
Before it's here, it's on the Bloomberg Terminal.
LEARN MORE