Redstone's Lawyers Said to Reach Deal With Ex-Girlfriend
by , , and
Lawsuit raised questions about billionaire's mental capacity

Draft deal said to provide ex with less than former will did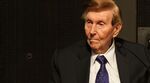 Lawyers for billionaire Sumner Redstone have reached a preliminary agreement to settle an ex-girlfriend's lawsuit claiming he is mentally incompetent, three people familiar with the matter said.
The agreement, which isn't final, would end a dispute that exposed infighting among those closest to Redstone, including his daughter Shari and longtime confidant Philippe Dauman, and could have impacted the ailing media mogul's control over Viacom Inc. and CBS Corp.
The draft accord stipulates that Manuela Herzer, the ex-girlfriend suing to be reinstated as Redstone's health-care agent, won't be involved in the 92-year-old's life but would receive some of the $70 million she previously stood to gain from his will, said two of the people. One said it would also include a non-disparagement clause.
Shari Redstone, who is now said to be her father's health-care agent, is the driving force behind the deal, said one of the people, who asked not to be identified because the matter wasn't public. That assertion was disputed by one of the other people.
Any agreement wouldn't require court approval and would be kept confidential, said a third person, who also asked not to be identified.
The case was set to go to trial May 6 in Los Angeles probate court, and would have been a continuing distraction for executives in charge of Viacom. The preliminary settlement suspended planned depositions for Shari Redstone and Dauman.
Investors have been watching the case closely to see how it might affect Viacom and CBS, two of the biggest U.S. media companies. If the judge were to rule that Redstone was incompetent last year when he dropped Herzer as his health-care agent, that could set in motion a chain of events that prompts previously designated trustees to take control of his voting stakes in CBS and Viacom.
At least one shareholder sued the boards of Viacom and CBS, accusing them of wasting millions of dollars paying Redstone when he was unfit to lead. Redstone stepped down as chairman of both companies in February, days after he was examined by a psychiatrist designated by Herzer as part of her court case. The shareholder case was dropped in March.
Lawyers for both sides didn't immediately respond to requests Thursday seeking comment on the case.
$50 Million
Redstone's lawyers said Herzer's ulterior motive in the case was to contest her removal from his will. They said Herzer stood to inherit $50 million plus Redstone's $20-million home before she was taken out of his estate plan.
Control of Redstone's 80 percent voting stakes in Viacom and CBS will pass to a family trust if he becomes incapacitated or dies. Shari Redstone and Viacom Chief Executive Officer Dauman are two of the seven members of that trust. Redstone's Viacom and CBS holdings are shielded from Herzer's lawsuit -- the family trust that will take control was established too long ago to be in doubt even if he's declared incapacitated.
Judge David Cowan, who is hearing the case without a jury, had refused to dismiss Herzer's allegations. The preliminary settlement was reported earlier by Reuters.
The case is In re Advance Health Care Directive of Sumner M. Redstone, BP168725, Los Angeles County Superior Court.
Before it's here, it's on the Bloomberg Terminal.
LEARN MORE