Strong Dollar Trend Almost at an End, Pimco's Kressin Says
by and
ECB, BOJ unlikely to aggressively weaken currencies: Kressin

Money manager has reduced `underweight' euro, yen positions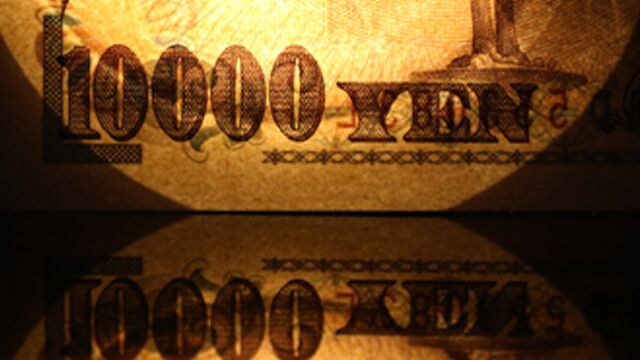 The dollar's three-year advance is coming to an end as central banks recognize a strong U.S. currency is not in the interests of the global economy, according to Thomas Kressin, Munich-based head of European foreign exchange at Pacific Investment Management Co.
"We believe the strong-dollar trend we've seen over the last couple of years has come to an end," Kressin, whose company manages almost $1.5 trillion, said at Bloomberg's FX16 conference in London. "The dollar is more likely to trade in a broad trading range against the euro and yen and not make any significant gains any more."

The Swiss franc's advance since the nation's central bank abandoned its 1.20-per-euro ceiling in January 2015 provides lessons about how far nations need to commit to keep their currencies competitive, Kressin said.
He predicted that the European Central Bank and Bank of Japan are unlikely to push for weaker currencies following the Group-of-20 meeting in Shanghai in February. At the gathering, policy makers appear to have come to an agreement -- either explicit or implicit -- about tempering the race to the bottom on interest rates and policy, he said.
The Fed "is willing to let inflation overshoot the 2 percent target," Kressin said. "In Japan, negative interest rates have backfired. They're facing ever-increasing policy risk to deal with investor fatigue to deal with diminishing returns of their policy and the problem of a less of credibility in the market."
Pimco has reduced bets the euro and yen will weaken, according to Kressin. The yen surged past 108 per dollar Thursday, reaching the strongest level in 1 1/2 years, as demand for haven assets and the BOJ's apparent reluctance to intervene kept investors buying.
The Bloomberg Dollar Spot index climbed 25 percent in the three years through 2015 and has slumped almost 4 percent this year.
Before it's here, it's on the Bloomberg Terminal.
LEARN MORE