Iran Plans to Add One Qatar to Oil Supply as Others Seek Freeze
by
Country to boost output to 4 million barrels a day by March

Targeted 800,000 barrel-a-day gain would equal Qatar capacity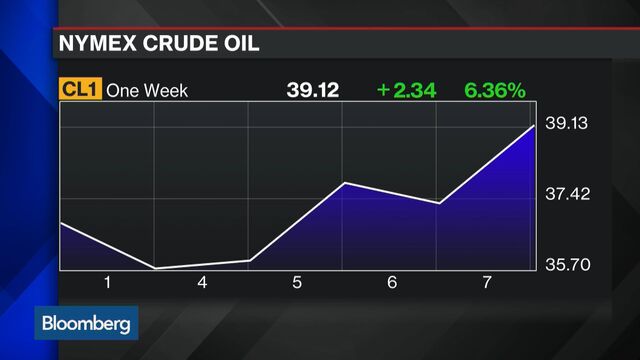 Iran plans to boost oil output in the coming year by an amount roughly equivalent to the total production capacity of Persian Gulf neighbor Qatar. It's a goal more likely achieved only at the start of the next decade, according to the International Energy Agency.
The targeted boost to 4 million barrels a day in the Iranian year through March 2017, announced by Oil Minister Bijan Namdar Zanganeh Wednesday, would see the country add about 800,000 barrels to daily production. Iran is pursuing the plan as fellow OPEC members prepare to meet with other major producers including Russia in the Qatari capital of Doha April 17 to discuss an output freeze to ease a global oil glut.

Iran is seeking to rebuild its energy industry and take back market for crude sales after the removal in January of sanctions that deprived it for years of foreign investment and crimped exports. It's pushing into a crowded market in which a global supply glut cut crude prices about 30 percent in the past year.
The country hasn't pumped 4 million barrels a day since 2008, according to the Joint Organisations Data Initiative. It probably won't do so again until the start of the next decade, with output capacity seen at 3.94 million barrels a day by then, the IEA said in a report in February.
Iran was the second largest producer in the Organization of Petroleum Exporting Countries until Iraq overtook it in August 2012. Iranian officials said the country won't participate in any production freeze until it regains the market share it held prior to the sanctions. Iran will boost output to 4 million barrels a day by March next year from 3.2 million barrels now and exports to 2.25 million barrels a day from 2 million barrels, Zanganeh was cited by oil ministry news service Shana as saying.
Before it's here, it's on the Bloomberg Terminal.
LEARN MORE