Chinese Mills Will Sustain Steel Exports at High Level for Years
Bloomberg News
Shipments to be sustained as local demand keeps shrinking

Country is prepared to defend trade at the WTO, Li says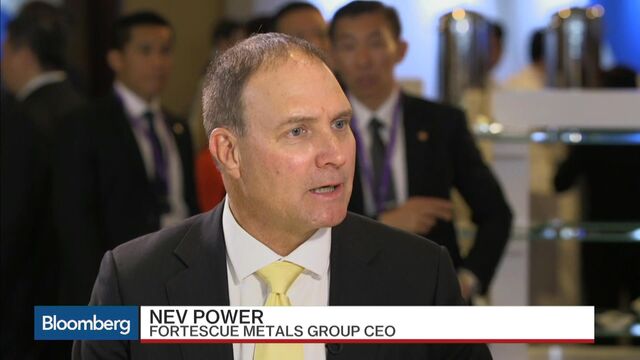 Exports of steel from China will remain at high levels as local demand shrinks for years, according to Li Xinchuang, president of the country's Metallurgical Planning Institute, who said mills in developed markets including the U.K. are struggling because their competitiveness is weak.
While export volumes won't increase from last year's record, they won't decline significantly either, Li said in Hong Kong. Steel overcapacity is a global problem and China is already playing its part with proposals to close as much as 150 million tons that will put more than half a million people out of work, Li said, speaking in an interview and at a conference.

Steel shipments from China surged in 2015 as Asia's largest economy slowed and domestic demand shrank, with the flood of cargoes boosting global competition, hurting prices and squeezing profits. Britain faces an industry crisis after India's Tata Steel Ltd. said last week it was considering selling its unprofitable U.K. division, jeopardizing about 15,000 jobs.
Some steelmakers in the U.K. and U.S. "can't meet local demand and they can't
compete globally," Li said on Wednesday, rejecting claims that shipments from China are traded unfairly. "China is competitive for three reasons: good price, good service, good quality."
WTO Ready
Tata Steel's plan to sell its British plants has led to U.K. calls for tougher trade measures against China, which accounts for half of global output. China is prepared to defend itself at the World Trade Organization, according to Li, who's also deputy secretary general of the China Iron & Steel Association.
Fortescue Metals Group Ltd. Chief Executive Officer Nev Power sees the country becoming more competitive. "The new steel mills that are being built in China are very efficient, very energy-efficient, very productive," he said in a Bloomberg TV interview on Thursday. "China is setting itself up to be a very competitive supplier to other emerging economies throughout Asia."
The Chinese government faces immense challenges in its plan to eliminate up to 150 million tons of capacity by the end of the decade, including significant job and financial losses, according to Fitch Ratings Inc. Rapid cuts are unlikely, which means prices will probably remain low and result in higher liquidity and default risks for steelmakers, Fitch said in a report received Thursday.
Steel exports soared about 20 percent to a 112.4 million tons last year as the nation sold its surplus overseas, customs data show.
— With assistance by Martin Ritchie
Before it's here, it's on the Bloomberg Terminal.
LEARN MORE