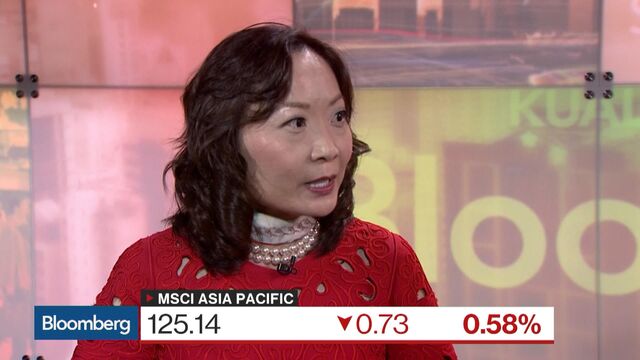 There's increasing evidence the People's Bank of China's year-and-a-half-long easing cycle is hitting the mark.
Exhibit one is Bloomberg's Monetary Conditions index, which looks at changes in interest and exchange rates to give a sense of the overall tightness of policy. It shows the loosest conditions since late 2011.

Exhibit two: the PBOC's new market-focused policy setting has kept the seven-day repo rate -- a gauge of money market liquidity -- confined to a narrow range since August. That suggests banks have access to funds if they want to lend.


Deflation risks are abating too. Consumer price inflation is forecast to quicken again in March and producer price deflation moderate, according to economists' forecasts ahead of data due Monday. Throw in improving manufacturing conditions, and it seems the China doomsayers may have to wait a while longer yet.

Exhibit four is the rebound in property prices that's taken root in the biggest cities, with regulators even having to apply the brakes in some cases. UBS Group AG Chief China Economist Wang Tao, among the first to highlight the property-linked slowdown, no longer expects more benchmark interest-rate reductions this year. With an acceleration in lending at the start of the year, evidence of monetary stimulus feeding through becomes clearer still.

Market stability is the fifth metric suggesting the PBOC has successfully underpinned sentiment, with the yuan firming, outflow pressure moderating, FX-reserves no longer plunging and equities coming off lows.



 To be sure, don't expect a rebound in the economic growth rate just yet. Latest forecasts say expansion weakened to 6.7 percent in the first quarter -- the slowest pace in seven years.
Before it's here, it's on the Bloomberg Terminal.
LEARN MORE