Cameron Defends EU Letter on Trusts as Panama Woes Refuse to Die
by
Latest statement adds to pressure over steel jobs, EU vote

Drip feed of allegations continue to occupy U.K. media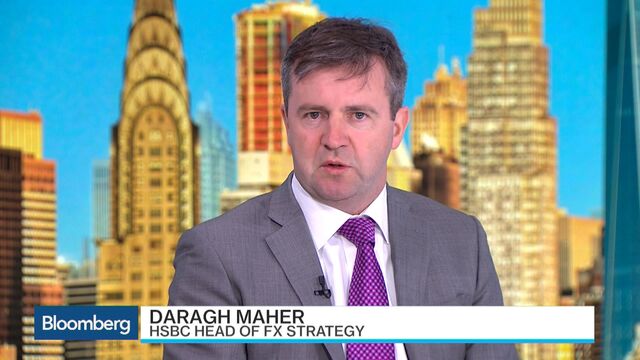 U.K. Prime Minister David Cameron defended a letter pressing the European Union to water down rules for trusts as he continued to face questions over his family's links to an offshore tax scandal.
The letter was written to European Council president Herman van Rompuy in November 2013 and argued that a register of "beneficial owners" of trusts should recognize "important differences between companies and trusts. This means that the solution for addressing the potential misuse of companies -- such as central public registries -- may well not be appropriate generally."
Judith Sargentini, a Dutch member of the European Parliament who championed the imposition of a register, said Cameron's lobbying had created a flaw in the legislation that would allow tax evasion. "This is a huge loophole which I simply couldn't close because it was 'take it or break it," she told the BBC on Thursday. Britain was "in the forefront of this lobbying," she said.
The reverberations of the Panama leaks refuse to die down in Britain. Over the course of four separate statements about his financial affairs this week, Cameron said that neither he nor or his wife and children stand to benefit from an offshore investment fund set up by his late father.
'Most Concern'
The prime minister's office said Wednesday night that the letter to the EU, first published in the Financial Times, was aimed at retaining the focus of a register of beneficial owners on shell companies and Britain was worried that by including all trusts the bloc would "distract from action against those areas of most concern."
"In practice, these further changes weren't achievable," Cameron's office said in a statement released through the Press Association. "In the subsequent negotiations, we were able to secure a sensible way forward which ensures that trusts which generate tax consequences have to report their ownership" to the U.K.'s Revenue and Customs.
Cameron is in the midst of a crisis threatening the future of the British steel industry, and newspaper front pages continue to be filled with questions about his family's links to the offshore tax scandal that's already caused Iceland's premier to resign. At the same time he is facing a referendum on membership of the European Union in just over two months that has split his Conservative Party.
"Another day and another story emerges which exposes what the Conservative Party really thinks in its heart of hearts about tackling tax avoidance," Richard Burgon, an economy spokesman for the opposition Labour Party, said in an e-mail. "The prime minister can't raise a finger to save our steel industry but at the drop of a hat he can personally intervene to undermine EU efforts to clamp down on tax avoidance."
Before it's here, it's on the Bloomberg Terminal.
LEARN MORE