'Brexit' Would Damage London's Role as Currencies Hub, Poll Says
by
Frankfurt may be biggest beneficiary from U.K. leaving the EU

Referendum vote appears too close to call, according to polls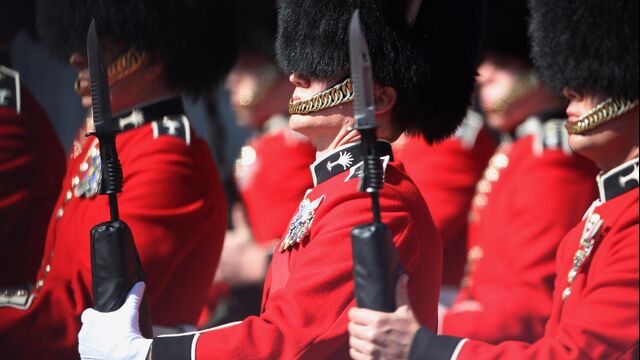 London's role as the world's hub for foreign-exchange trading would be weakened if U.K. voters opt to leave the European Union in June, with Frankfurt benefiting the most, according to a poll of currency traders and market professionals.
Some two-thirds of respondents said a Brexit -- a British exit -- would weaken the City of London's dominant position in the $5.3-trillion-a-day currency market, according to a poll of 12,000 members of the ACI Financial Markets Association, a trade group for the currency markets. Some 13 percent said a vote to leave the EU would be good for the City.
"The city's ability to attract talent and serve different time zones has helped it build a competitive advantage," said Marshall Bailey, global president of ACI Financial Markets Association. "However, this status quo is increasingly being challenged. Other financial centers globally are crucial trading hubs in their own right, attracting greater levels of talent and investment and becoming more competitive."
The outcome of the June 23 referendum appears too close to call. An Ipsos Mori poll last week showed 49 percent of respondents were in favor of staying in the EU and 41 percent supported an exit, while an ORB/Independent News & Media Plc survey said 51 percent wanted to remain and 49 percent to leave.
The debate has deepened the split in the ruling Conservative party. Prime Minister David Cameron and close ally George Osborne face opposition from senior colleagues Boris Johnson and Michael Gove, who want to leave the EU. The pound has fallen against 16 major currencies this year and weakened 4.4 percent versus the dollar.
London accounts for more than 40 percent of global foreign-exchange trading. Politicians and executives boast that the City trades more dollars than New York and more euros than all of Europe combined.

Other financial centers covet London's dominance. Most respondents in the ACI poll said Frankfurt would be the biggest beneficiary of a Brexit, followed by Paris, New York and Dublin. The poll of ACI members was conducted by Chatsworth Communications, which didn't disclose how many people responded to the questions.
Before it's here, it's on the Bloomberg Terminal.
LEARN MORE