This India Cut Is Different, Rajan Says as Transmission Improves
By
Better transmission will amplify effect of rate cut: Rajan

`We're not holding back rate cuts for some masochistic reason'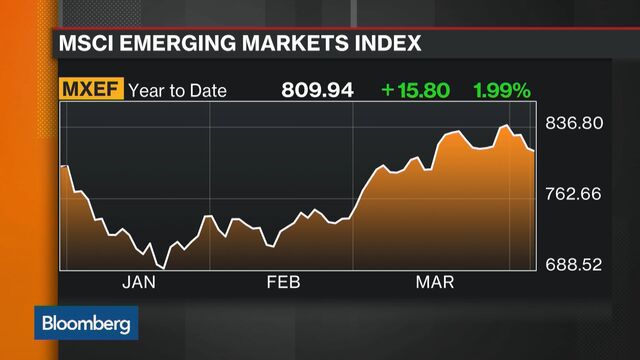 India's quarter-point rate cut on Tuesday will have a much bigger impact than in the past due to better transmission of monetary policy, central bank Governor Raghuram Rajan said.
In addition to reducing the policy rate to 6.5 percent, Rajan announced steps to ease a prolonged funding squeeze in a move to prod banks into passing on more of 150 basis points in cuts since January 2015. He called transmission the "key bottleneck" to lower borrowing costs.
"I would see this as much more than a 25 basis-point rate cut," Rajan said in an interview with Bloomberg TV India in Mumbai on Wednesday. Both industrialists and market players "will over time see that the effects of this would be larger."
Rajan has sought to durably bring down one of the highest inflation rates in Asia while putting India on course to maintain its place as the world's fastest-growing major economy. He defended the quarter-point cut, saying that inflationary expectations need to fall before more space opens up.
"We're not holding back rate cuts for some masochistic reason," Rajan said. Uncertainties meant that "room was very limited," he said.
Asked why he didn't cut 50 basis points as some economists had predicted, he said: "Given the fact we are building credibility and that we have delivered so far, it would be a mistake to throw it all away on a wild sort of aggressive move."
There is also a risk that better transmission could lead to a rush of lower rates that damages the economy, he said.
"It's like a dam," Rajan said. "You don't want dams building up pressure elsewhere and then the economy gets flooded."