Five Things You Need to Know to Start Your Day
Get caught up on what's moving markets.
by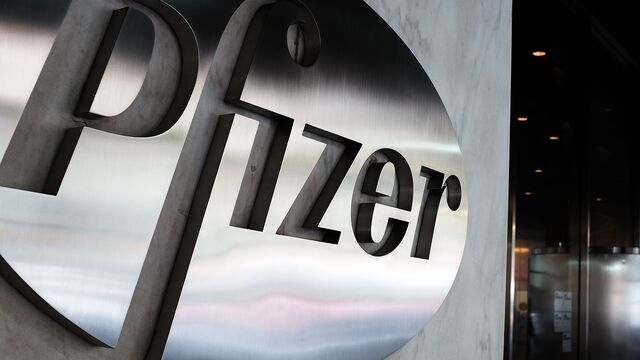 Want to receive this post in your inbox every morning? Sign up here
The Pfizer/Allergan deal is undone, markets are higher, and the Presidential frontrunners lose in Wisconsin. Here are some of things people in markets are talking about today.
Pfizer/Allergan merger terminated
Pfizer Inc. has decided to end its $160 billion merger with Allergan Plc, according to a person familiar with the matter. The cancellation comes after the Treasury Department unveiled new rules to combat tax inversions. The cancellation of the deal, which was to be the the largest ever in the pharma industry, will cost banks and advisors millions of dollars in lost fees but will be seen as a victory for U.S. President Barack Obama who called inversions "one of the most insidious loopholes out there."
Markets rise
After a mixed session in Asia overnight which saw the MSCI Asia Pacific Index little changed, European stocks are rising. The Stoxx 600 Index added 0.4 percent by 10:11 a.m London time, rebounding from a six-week low, with energy shares leading the gains. S&P 500 futures were 0.4 percent higher. In the bond market, U.S. Treasuries are giving back some of yesterday's gains, while Germany this morning sold €3.2 billion of debt maturing in 2018 at a yield of -0.48 percent. 
Fed minutes are due
The Federal Reserve will release minutes from the March 15-16 meeting at 2 p.m. EDT in Washington . Investors will be watching for signs of hawkishness as they look to the return of global central bank divergence. The European Central Bank releases its account of its March 10 meeting tomorrow. The euro was 0.4 percent lower at $1.135o at 11:00 a.m. in London.
Oil recovers
Oil is extending its gains following comments from Kuwait's governor to OPEC saying that a production freeze may be agreed, even if Iran refuses to take part. West Texas Intermediate for May delivery was $1.00 a barrel higher at $36.87 at 10:57 a.m. London time. In oil consolidation news, the U.S. Justice Department has prepared a lawsuit to stop Halliburton Co.'s bid to buy Baker Hughes Inc.
Underdogs win in Wisconsin
Texas Senator Ted Cruz and Vermont Senator Bernie Sanders both won their respective party votes in Wisconsin. For Republican front-runner Donald Trump, the setback increases the likelihood of the race going all the way to the party convention in July. On the Democratic side Hillary Clinton still holds a strong delegate count lead as she looks to the New York primary on April 29. 
What we've been reading 
This is what's caught our eye over the last 24 hours.
Before it's here, it's on the Bloomberg Terminal.
LEARN MORE