Panama Papers Prompt RBC to Set Up Team to Scour Bank Records
By
Royal Bank CEO says bank hasn't been accused of illegality

Investors pressed RBC on ties to tax havens at annual meeting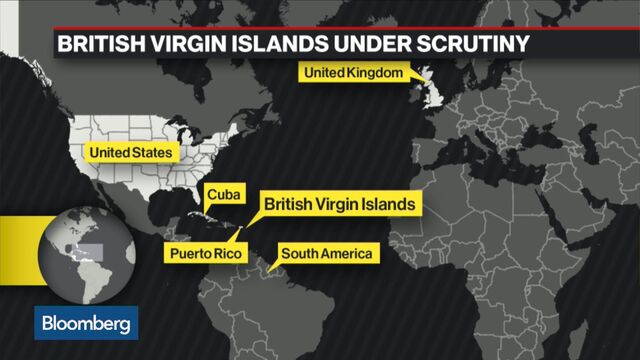 Royal Bank of Canada set up a team to scour four decades of internal records to see what ties the lender has to the Panamanian law firm at the center of a leak of millions of documents about offshore accounts, Chief Executive Officer David McKay said.
The weekend leak of 11.5 million records from Panama law firm Mossack Fonseca suggested politicians and business leaders channeled billions through offshore accounts using some of the world's biggest banks. Royal Bank is one of several lenders named in the documents, along with HSBC Holdings Plc and UBS Group AG.
"I'm going to have to go through a very methodical, time-consuming effort to search through 40 years of files to try to find our own connection to that, and we're on it right now," McKay, 52, told reporters after facing several questions from shareholders on the topic during the bank's annual meeting Wednesday in Montreal.
Investors pressed McKay about the involvement of Canada's largest lender by assets on the leak and its role in setting up offshore accounts and shell companies in tax havens. McKay reiterated that the bank abides by the laws and regulations in every country, and that Royal Bank hasn't been accused of doing anything illegal.
"There is no allegation of any wrongdoing, we just happen to have a couple of hundred files going back 40 years that are attached to this legal firm, that's all that's been reported, with our brand everywhere," McKay told reporters, adding that he doesn't know what the documents say since he hasn't seen them. "I'm equally concerned our name has been dragged into this with no allegations whatsoever of any wrongdoing."
"We have to go back to our own documents, our own files back to 1977, if they exist," McKay said. "And try to determine if there's a connection to that specific legal firm."