Iceland Offshore Case Is Different to Ukraine, Poroshenko Says
by and
President Poroshenko reiterates defense of BVI structures

World leaders under pressure after leaks from Panama law firm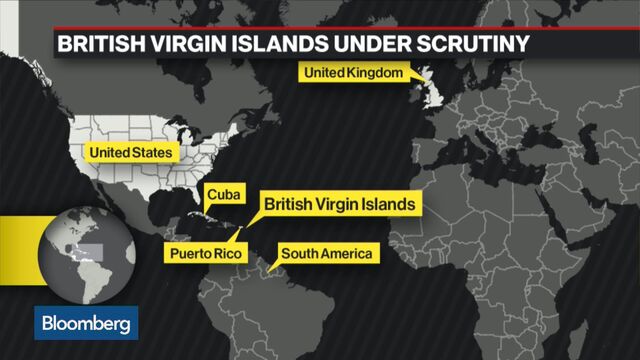 Ukraine's president sought to distance himself from other world leaders under pressure over their alleged links to offshore accounts after their names appeared in documents leaked from a Panama-based law firm.
Petro Poroshenko, a billionaire when he assumed office, said Wednesday that he separated his business and political affairs as he became president. Speaking after the leak led to the resignation of Iceland's prime minister and denials from Russian officials of wrongdoing by President Vladimir Putin, Poroshenko reiterated that structures in the British Virgin Islands were used to transfer assets into a so-called blind trust, not to avoid taxes.
"This is an absolutely transparent process," he told reporters in Tokyo, where he's meeting Japanese Prime Minister Shinzo Abe. "This is the main difference from the cases in Iceland and the cases in Russia, from the cases anywhere in the world."
Poroshenko's defense follows a report by the International Consortium of Investigative Journalists, or ICIJ, which said he may have acted illegally by starting a new company while president and by not reporting it on his disclosure statements. The ICIJ cited a document leak spanning leaders and businesses across the globe between 1977 and 2015 from Panama-based Mossack Fonseca, a top creator of shell companies that has branches in Hong Kong, Miami, Zurich and more than 35 other places around the world.
'Significant Reform'
After winning early presidential elections in 2014 following street protests that toppled Ukraine's Kremlin-backed leader, Poroshenko promised to sell his Roshen confectionery business. While demonstrators had demanded an end to corruption in the former Soviet republic, the country's graft-perceptions ranking at Transparency International barely budged last year.
Poroshenko, who's already facing political turbulence at home as he seeks to revamp the government, on Wednesday promised to introduce "significant reform which can make it impossible to use offshore companies and accounts."
While Iceland's Premier Sigmundur David Gunnlaugsson stepped down amid street protests that attracted thousands, there have been no demonstrations in Ukraine over Poroshenko's position.
Before it's here, it's on the Bloomberg Terminal.
LEARN MORE