Gold Price Swings Ease as Investors Assess U.S. Growth Outlook
by
Gold holdings in ETFs fell 6.6 metric tons to 1,756.6 tons

Fed minutes show policy makers debated April rate hike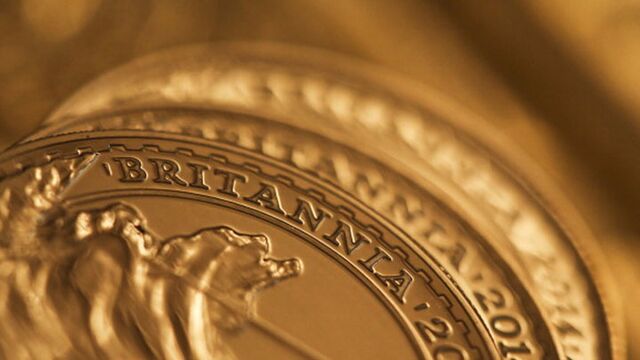 A gauge of price swings in gold fell to the lowest in almost two months as the prospect of a strengthening U.S. economy damped investors' interest in the metal.
Gold's 30-day historical volatility dropped to the lowest since Feb. 10 and prices fell for the third time in four days amid signs the U.S. economy is improving. Minutes of the Federal Reserve's last meeting released Wednesday showed policy makers debated an April interest-rate hike, with several officials leaning against such a move and others saying it might be warranted.
Gold advanced 17 percent last quarter, the largest such gain since 1986, on speculation that the Fed would delay raising interest rates amid a slowdown in global economic growth. Higher rates curb the appeal of gold because it doesn't pay interest like other assets. Fed Chair Janet Yellen last week signaled caution in tightening monetary policy, while other Fed governors have suggested multiple increases in rates this year would be appropriate.
"That's really creating a sideways market," James Cordier, the founder of Optionsellers.com in Tampa, Florida, said in a telephone interview. "We have a stable economy, more stable stock market, and even though Yellen says we aren't going to raise rates, it looks to me like we are going to and that's keeping gold depressed."
Gold futures for June delivery slid 0.5 percent to settle at $1,223.80 an ounce at 1:45 p.m. on the Comex in New York.
Among other drivers and prices:
Holdings in exchange-traded funds backed by gold fell 6.62 metric tons to 1,756.6 tons on Tuesday, according to data compiled by Bloomberg.
Silver futures for May delivery fell 0.4 percent on the Comex in New York.
On the New York Mercantile Exchange, platinum and palladium dropped.
Before it's here, it's on the Bloomberg Terminal.
LEARN MORE