Ireland Will Be Just Fine Without Allergan and Pfizer
by
Corporate inversions bring little extra tax gain to Dublin

Inversions can damage nation's international reputation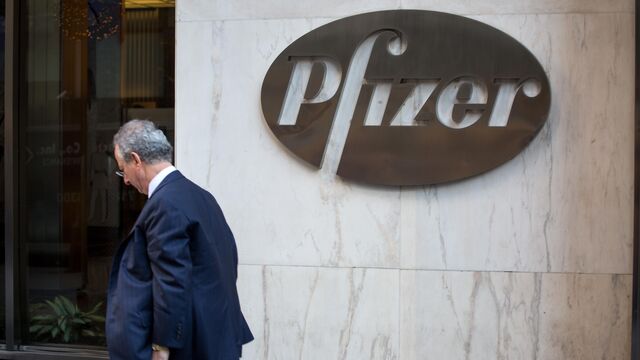 Allergan Plc shareholders are the biggest losers from the U.S. crackdown on corporate inversions. Another victim is Ireland, which loses out on a tax bonanza, right? Wrong.
Pfizer Inc. and Allergan staked out the low-cost tax base on the edge of Western Europe as its new home before abandoning their mooted merger on Wednesday amid U.S. Treasury Department proposals to deter inversions. Ireland is the globe's largest recipient of inversions by value, according to a study last year.
At first glance, the proposals look like bad news for Ireland, a certain loss of tax dollars in what remains one of the most indebted nations in the euro region. Yet, in reality, inversions tend to generate little extra revenue for Ireland, bring few jobs and can actually cost taxpayers money. Moreover, such maneuvers add to the nation's international image as a colder, damper version of tax havens in sunnier climes.
"In relation to any transactions that may not involve real substance in terms of jobs and investment in the Irish economy, Ireland does not encourage such transactions," the finance ministry said in response to questions on Wednesday. "The Irish government has made clear that we would welcome any changes made by the U.S. administration to address this problem."
No Tax Windfall
Companies with assets overseas of 523 billion euros ($595 billion) were headquartered in Ireland in 2014, up from 391 billion euros in 2013, according to the country's statistics office. Among companies that have inverted to Ireland, mostly through acquisitions, are Perrigo Co. and Jazz Pharmaceuticals Plc.
Many conduct little manufacturing or service activity in Ireland, the office said, and the idea that these inversions create a tax windfall for Ireland is questionable, said Seamus Coffey, an economics lecturer at University College Cork.
The U.S. applies 35 percent tax to companies' worldwide income. So, if Pfizer pays 20 percent to London on its U.K. profit, it owes an extra 15 percent in the U.S.
Had Pfizer shifted its tax address to Dublin, where the tax rate is 12.5 percent, it would owe nothing extra to Irish authorities on its U.K. income, Coffey said. So Pfizer would have reduced its tax bill, the U.S. would have lost out and Ireland would have gained nothing.
The small positive impact the country might have had in terms of more business generated for local accounting firms or additional traffic at its airports from executives flying in for board meetings is outweighed by the harm such transactions do.
Two Downsides
Inversions carry two downsides for the country. First, there is the damage to Ireland's reputation. Senator John McCain has labeled Ireland a tax haven, while Donald Trump called the plan to base the combined Pfizer and Allergan in the country "disgusting." European antitrust officials are already probing Apple Inc. 's tax dealings in Ireland.
Second, tax inversions artificially inflate the size of Ireland's economy. When the headquarters of a group of companies becomes resident in Ireland, all of its global profits may be counted as part of the nation's gross national income, the finance ministry said.
Since 2008, corporate relocations, without accompanying substance or employment have boosted Ireland's Gross National Income by about 7 billion euros , the ministry said. This in turn drives up the nation's contribution to the European Union budget, which is based on the size of the economy.

Halting inversions may create a truer picture of the Irish economy, said Coffey, who carried out a study on effective corporation tax rates for the finance ministry in 2014.
"Inversions represent a reputational risk, sometimes for very little tax gain and at the cost of higher contributions to the EU," said Coffey. Curbing inversions is "not negative in any serious way for us."
Before it's here, it's on the Bloomberg Terminal.
LEARN MORE