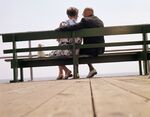 When it comes to retirement planning, it's not just about how much you save, but with whom.
A new Labor Department rule announced Wednesday will require brokers to put clients' interests ahead of their own when it comes to retirement investments, tightening current industry standards that can incentivize brokers to push high-fee products that prioritize their own profits.
The shift could save billions of dollars annually for investors, who increasingly hold their money in self-directed individual retirement accounts as opposed to defined benefit plans or 401(k)s, according to a separate White House Council of Economic Advisers analysis issued last year.
Six years in the making, the regulation imposes a fiduciary standard on any individual receiving compensation for retirement investment advice, including brokers and insurance agents who are currently held to a lesser standard. The rule, which takes effect in April 2017 and is fully implemented by January 2018, will also require brokers to clearly and prominently disclose any conflicts of interest, like hidden fees or backdoor payments often buried in the fine print.
The rule could save investors $17 billion each year, according to the White House report that said savers lose about 1 percentage point of annual returns from conflicted advice. Currently, brokers are allowed to steer investors toward high-cost mutual funds that maximize their personal gain.
The rule follows a major shift since the mid-1970s in America's private retirement system away from defined benefit plans and into self-directed IRAs and 401(k)s.

Forty years ago, defined benefit plans based on factors such as an employee's earnings history and duration of employment accounted for the lion's share of all retirement assets, according to the White House report and data from the Investment Company Institute. Workers with such plans didn't have to worry about managing or directing their retirement savings themselves. Today, the bulk of U.S. retirement assets — over $7 trillion — are held in IRAs, compared with $2.9 trillion in traditional pensions. In 1974, $1 billion was held in IRAs and $130 billion in pensions.

That makes good investment advice especially critical today, according to Alicia Munnell, director of the Center for Retirement Research at Boston College, who co-authored a paper that was presented to the Labor Department in August. The paper described how conflicted advice significantly reduces returns on self-directed retirement accounts.
She expressed particular concern about the hundreds of billions of dollars that are rolled over from 401(k) plans to IRAs every year.
"People are being cajoled into moving their money out of a relatively low-cost, well-regulated part of the retirement system and into a relatively unregulated, high-cost part," she said in a telephone interview.
Rollovers account for the overwhelming majority of money flowing into IRAs. With tens of millions of baby boomers nearing retirement, account rollovers are poised to accelerate in the coming years, according to the White House report.
The Labor Department rule could very well slow down such transfers by requiring advisers to spell out precisely how they're in a client's best interest.
"It would be very hard for somebody who is really acting in the customer's interest to tell them to roll their money out of a 401(k)," she said. "You're not serving as a fiduciary if you're taking someone from a low-fee world and putting them in high-fee investments."
Before it's here, it's on the Bloomberg Terminal.
LEARN MORE