Cameron Woes Mount Over Steel, Panama -- With EU Vote to Come
by
Prime minister forced to defend family's financial affairs

Odds on Cameron resigning this year cut by bookmakers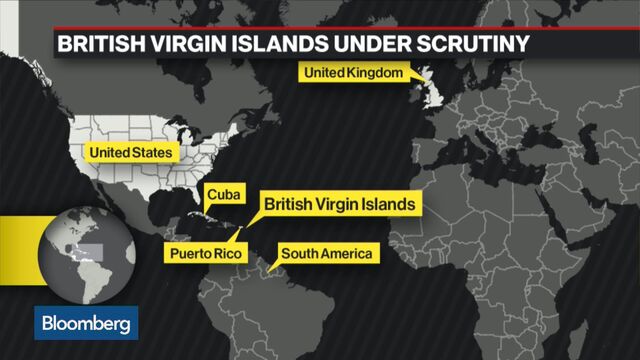 When David Cameron set off on his Easter break in the Canary Islands to ponder the widening rifts in his Conservative Party, he could have been forgiven for thinking the worst was over.
A week after his return, he's engulfed in a crisis threatening the future of the British steel industry, and newspaper front pages are filled with questions about his family's links to an offshore tax scandal that's already caused Iceland's premier to resign. And that's just over two months before a referendum on the European Union that's split the Tories down the middle.
While the U.K. prime minister has said that neither he nor or his wife and children stand to benefit from an offshore investment fund set up by his late father, the constant stream of bad news suggests the end of Cameron's leadership may already be in sight. The prime minister has already said he won't be running for a third term in 2020.
"It's fair to say he was the future once, but he isn't any longer," Tim Bale, professor of politics at Queen Mary University in London, said in an interview. "His standing in the Conservative Party has always been reliant on the fact he's seen to be a winner electorally speaking, and his ratings have been eroded over the past month. But he does have this tendency, like most successful politicians, to bounce back."
Bookmaker William Hill Plc still cut the odds Wednesday on the premier resigning this year to 3/1 -- meaning a successful 1-pound bet would make a profit of 3 pounds -- from 10/1, saying it had received "a steady stream of bets."
Duncan Smith
The decision in late February by six of his senior ministers and London Mayor Boris Johnson to break with Cameron and campaign to leave the EU in the June 23 vote was just the first in a string of events that have seen his leadership come under increasing pressure.
Just a few weeks later, Tory lawmakers openly criticized measures put forward in the Chancellor of the Exchequer George Osborne's budget. Proposed welfare cuts for the disabled were dropped entirely after Work and Pensions Secretary Ian Duncan Smith, one of the EU rebels, resigned in protest.
As the referendum approaches, there's no certainty for Cameron that he's set to win. Two polls in the past week have shown 4 percentage-point leads for the "Leave" camp, with most other surveys suggesting the race is too close to call.
The government's handling of the crisis that followed Tata Steel Ltd.'s decision to dispose of its U.K. business has also seen Cameron under attack, with suggestions from the opposition that his administration has failed to push other EU countries to set high tariffs to deter cheap Chinese steel imports that are undercutting British production.
Father's Fund
However, steel was pushed off the front pages by Sunday's revelations of millions of leaked documents from a Panamanian law firm, with the news that Cameron's father, Ian, was a director of an investment fund that, according to the Guardian newspaper, paid no U.K. tax on its profits over three decades.
Cameron was forced on the defensive, declaring at a referendum campaign event Tuesday that he owns "no shares, no offshore trusts, no offshore funds," though failing to answer fully a reporter's question about whether the family had ever benefited from offshore arrangements. His office issued a series of clarifications, with the latest Wednesday stating that there are no offshore trusts or funds that the family will benefit from in the future.
An Ipsos Mori poll conducted after Duncan Smith quit over the budget found 48 percent of respondents believing Cameron should quit if the referendum goes against him, with 44 percent saying he should stay on.
Gove vs Osborne
A survey of Tory activists by the Conservative Home published Wednesday showed Justice Secretary Michael Gove, who backs leaving the EU, as the most popular candidate to take over, rather than pro-EU Cameron ally Osborne, whose support has slipped in recent months.
Analysts including Bale and Matthew Goodwin, professor of politics at the University of Kent, say that the real test of Cameron's leadership -- and political future -- lie in the EU vote.
Recent events "won't threaten his position before the referendum, but what will impact on his position is if the country votes for Brexit," Goodwin said in an interview. "Momentum is now on the side of Brexit, and I think the Euro-skeptics are feeling confident. If that happens, it would be almost impossible for him to remain prime minister."
Before it's here, it's on the Bloomberg Terminal.
LEARN MORE