Pine River's Steve Kuhn Is Stepping Back After Eight Years
by and
Kuhn's Pine River Ultra Fund was closed last month, firm says

Kuhn says he's planning to focus on philanthropy, `new path'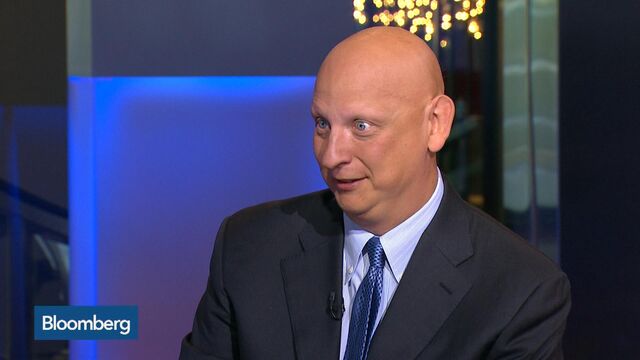 Pine River Capital Management's Steve Kuhn said he's stepping back from his role as money manager and plans to leave the firm after eight years to focus on philanthropy.
Kuhn, speaking Tuesday in an interview on "Bloomberg <GO>" with Stephanie Ruhle, said he's "vastly reducing" his role in the firm as he's searching for "a new path in life." He said he's offering to the other partners at Pine River to transfer his economic interest in the firm to the Pine River Foundation.
Pine River, in a statement to investors, said it closed the Kuhn-managed Pine River Ultra Fund last month, and has transitioned the Pine River Fixed Income Fund, which Kuhn co-ran, to the remaining managers Jiayi Chen, Colin Teichholtz and Brendan McAllister. The firm said it expects Kuhn to complete his exit from the firm in the "near term."
Kuhn said in the interview that value investors are having a hard time because clients don't always have the patience to stick with them when their trades go against them. The Pine River Fixed Income fund has lost half its assets after suffering its first losing year last year, with a decline of 2 to 3 percent, he said. The fund returned 24 percent annualized over the last eight years, he said.
"I'm not leaving because I don't think markets have opportunity," Kuhn said. "The opportunity set is growing not shrinking," he said, as the disappearance of proprietary trading desks at Wall Street banks and the rise of index funds and exchange-traded funds increase market inefficiency.
Pine River, based in Minnetonka, Minnesota, is best known for profiting from bets on mortgage-backed securities after the financial crisis in the U.S. Kuhn joined the firm in 2008, after working as a money manager at Goldman Sachs Group Inc. in New York and Beijing for five years, where he was part of the mortgage-portfolio team. Before that, he traded Japanese convertible bonds at Citadel in Chicago.
Outside of his work at the hedge fund, Kuhn serves on the board of the Andy Roddick Foundation.
Before it's here, it's on the Bloomberg Terminal.
LEARN MORE