Fed's Evans Sees More Uncertainty Amid Voting in the U.K., U.S.
Bloomberg News
`It's hard to know what risks might be hitting us,' Evans says

Not concerned about a `particularly dramatic event' in China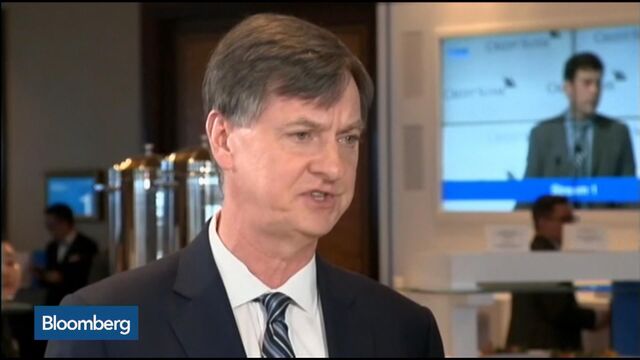 Federal Reserve Bank of Chicago President Charles Evans said the U.K.'s "Brexit" vote and the U.S. presidential elections are fueling uncertainty, complicating decisions for policy makers as well as businesses and investors.
Speaking in a Bloomberg Television interview Tuesday in Hong Kong, Evans cited the U.K. referendum on leaving the European Union and the the surge of refugees entering Europe. He added there's also a "large uncertainty" about the U.S. presidential election in November.
"It's hard to know what risks might be hitting us," said Evans, who will vote on monetary policy next year. "We're in a period where there are more uncertainties than you would normally have."
Evans said later in a speech that it will be appropriate for the U.S. central bank to make two more rate hikes this year and "follow a very gradual path of rate increases thereafter." He said downside risks include global developments that could affect oil prices and strengthen the dollar.
Employment, Inflation
Greater uncertainty makes it harder for the Fed to support growth and achieve its employment and inflation goals, Evans said in response to an audience question at the Credit Suisse Asian Investment Conference.
"As uncertainty increases, it becomes even more difficult for us, so we might have to respond in that sense, but we would have to do it in a way that's independent of short term political pressure," Evans said. "There are a lot of things up in the air and lots of proposals, and if you're a business person or anybody contemplating investments, there's uncertainty so I can imagine that has some kind of effect."
San Francisco Fed President John Williams also addressed voting concerns recently. The June 23 referendum on Britain's membership in the EU is a risk scenario the Fed worries about, he said in Singapore last week.
Evans told reporters after Tuesday's speech that he's not concerned about a "particularly dramatic event" in China even as the nation's transitioning economy will feel bumps. "It's a very tough thing to bring off smoothly," Evans says of China's transformation from an industrial economy to one that depends more on consumer-led growth.
— With assistance by Enda Curran, and Jeff Kearns
Before it's here, it's on the Bloomberg Terminal.
LEARN MORE