China Joins Russia in Dismissing Panama Papers Ties to Xi, Putin
Bloomberg News
Chinese paper cites Washington's hand in East-West struggle

Offshore revelations come at sensitive time for both leaders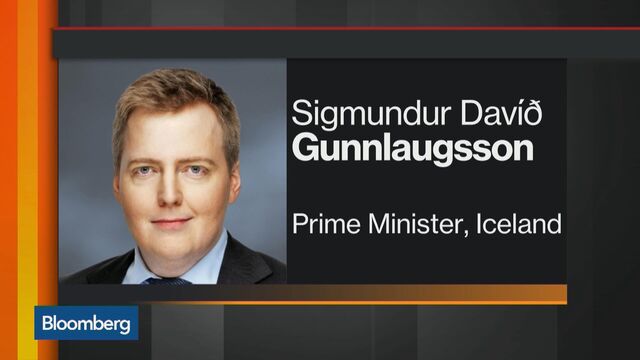 For China, a "powerful force is behind" the leak of millions of documents on the offshore accounts of some of the world's wealthiest people. Russia sees their release as an attempt to destabilize the country before elections later this year.
The neighboring powers struck similarly dismissive tones about the so-called Panama Papers detailing the overseas holdings of about 140 politicians, public officials and family members including President Xi Jinping's brother-in-law and people with ties Russian President Vladimir Putin. In an editorial published Tuesday, China's state-run Global Times newspaper assessed the "eye-catching" revelations as a salvo in an East-West ideological struggle, saying the U.S. had the most to gain from the leak.
"The Western media has taken control of the interpretation each time there has been such a document dump, and Washington has demonstrated particular influence in it," said the Global Times, which is published by the Communist Party's flagship People's Daily, without mentioning the Chinese officials named in reports. "Information that is negative to the U.S. can always be minimized, while exposure of non-Western leaders, such as Putin, can get extra spin."
While the Panama Papers don't mention Putin directly, they show at least $2 billion in transactions involved people and companies with close ties to the Russian leader, who's facing parliamentary elections in September. The release of the documents also comes at an embarrassing time for Xi, who's requiring party members to give authorities more information about their family wealth to institutionalize his more than three-year-old war on graft.
Document Dump
The 11.5 million documents -- acquired by the German newspaper Sueddeutsche Zeitung and distributed through the International Consortium of Investigative Journalists -- come from a Panamanian law firm. They involve more than 200,000 shell companies and stretch back almost four decades. The law firm, Mossack Fonseca, has denied wrongdoing.
Russian state media largely ignored the reports on Putin, while independent outlets critical of the president gave them prominent coverage. Kremlin spokesman Dmitry Peskov told reporters on a conference call Monday that the leader was in the spotlight "because Putin, Russia, our country, our stability, our upcoming elections are the primary target to destabilize the situation."
Reports Scrubbed
In Beijing on Tuesday, Chinese Ministry of Foreign Affairs spokesman Hong Lei told a regular news briefing that he wouldn't comment on "hearsay." Mentions of the Panama Papers were widely scrubbed from China's heavily censored Internet and news outlets, which have come under increased pressure from Xi to toe the party line.
Links shared on Tencent Holdings Ltd.'s WeChat messaging service said the "page could not be found," although some reports not referencing Chinese officials were visible. Attempts to search "Panama Papers" on Baidu Inc.'s Google-like search engine returned only a one-line warning that "search results may not comply with relevant laws or regulations." 
One editor at China's official Xinhua News Agency said staff members were told Monday that the leak wasn't appropriate for reporting and that they should withhold publication of related stories. The Global Times editorial was published only in English.
Xi's Relatives
The details regarding Chinese officials published thus far largely expand on previous reports of their relatives' offshore holdings. For instance, the ICIJ reports showed that Deng Jiagui -- husband to Xi's sister, Qi Qiaoqiao -- was a shareholder in two British Virgin Islands companies. 
Bloomberg News reported in 2012 that Deng and Qi had hundreds of millions of dollars in real estate, shares and other assets. ICIJ also detailed some of Deng's offshore interests after a similar leak in 2014 from two companies that helped set up offshore firms.
There have been signs that Deng and Qi moved to divest at least some of their wealth before Xi took power in November 2012. Deng told Bloomberg in 2012 he was retired. ICIJ says the two BVI companies associated with him were made inactive before May 2011.
More Coming
News organizations have released only a fraction of the material gleaned from the Panama Papers and the revelations regarding the wealth of China's most powerful families might not be over.
The BBC, which participated in the investigation, said Monday that the Panama Papers also mention family members of two other members of the Communist Party's supreme Politburo Standing Committee, Liu Yunshan and Zhang Gaoli. Relatives of the two men "are listed as directors or shareholders in firms located in known tax havens," the broadcaster said, without elaborating.
For his part, Putin has been the focus of intense speculation about his personal wealth in recent years. In 2008, he denied reports that he has a $40 billion fortune as the wealthiest man in Europe, saying that journalists had picked the allegation "out of their noses and smeared it on their pieces of paper" at his annual news conference.
In its editorial, the Global Times said such leaks were a way for "ideology-allied Western nations to strike a blow to non-Western political elites and key organizations."
"It is risky to claim the leaked information is fabricated," the Global Times said. "It can be predicted that such disclosure will not survive if it embarrasses the West. But the West will be happy to see such leaks happen if their opponents are attacked."
---

---
— With assistance by Brendan Scott, and Ting Shi
Before it's here, it's on the Bloomberg Terminal.
LEARN MORE