China, Pakistan Push Back on Offshore Revelations as Syria Named
by and
European politicians see wakeup call to combat tax evasion

`Panama Papers' trail getting more murky, U.K.'s Corbyn says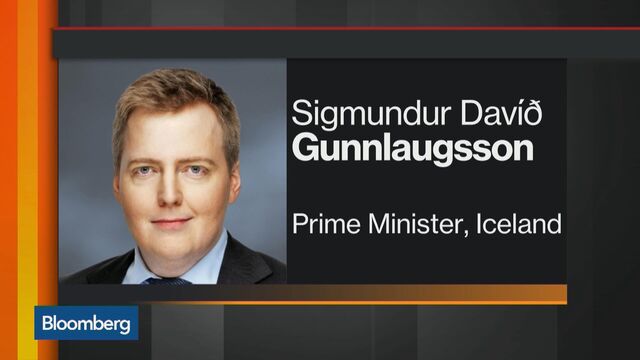 China denounced the so-called Panama Papers exposing shell companies as part of a conspiracy and Pakistan's prime minister denied his family did anything wrong as the revelations spurred calls by European political leaders to clamp down on tax evasion.
As media outlets expanded reporting based on 11.5 million leaked documents that point to some of the world's wealthiest people, the Panamanian law firm at the center of the leak, Mossack Fonseca, said prosecutions will fail because its clients haven't broken any laws.
The reports released by the International Consortium of Investigative Journalists since Sunday implicate figures from Iceland's prime minister to Indian movie stars for using overseas bank accounts. While such accounts in low-tax centers may be legal, they often raise suspicions of avoiding taxes or hiding ownership.
"We've got revelations of tax avoidance on an industrial scale, of companies being set up in the British Virgin Islands and then moving themselves across to Panama, not paying any tax anywhere," U.K. opposition leader Jeremy Corbyn told BBC Television on Tuesday. "The more the revelations come out, the more murky the whole thing becomes."
In China's first official reaction to the investigations, the state-run Global Times newspaper said a "powerful force is behind" the leaks and the U.S. government stands to gain the most from the revelations, which identify President Xi Jinping's brother-in-law. The editorial, which focused on Russian President Vladimir Putin and didn't mention any of the Chinese examples, assessed the revelations as a salvo in an East-West ideological struggle, echoing the Kremlin's response.
'Always Complied'
Syrian President Bashar al-Assad's government used Mossack Fonseca to create shell companies in the Seychelles to buy aviation fuel and avoid international sanctions, the French newspaper Le Monde reported, citing the ICIJ data. Documents also showed that Rami Makhlouf, a cousin of the Syrian president and a top financier in Assad's government, had used the law firm's services until June 2011, a few months after the start of the Syrian civil war. Mossack Fonseca cut ties to the Makhlouf family after being contacted by authorities in the Virgin Islands who were investigating the family, Le Monde reported.
France's National Front party said it isn't implicated in any revelations from the Panama release after Le Monde said two people who have had business dealings with the anti-European Union party had used shell companies to move money from their activities in France to accounts in Hong Kong, Singapore and the Virgin Islands.
Mossack Fonseca said in a statement to the ICIJ that it has "always complied with international protocols ... to assure as is reasonably possible, that the companies we incorporate are not being used for tax evasion, money laundering, terrorist finance or other illicit purposes."
German Banks
"No new information has been disclosed by the Panama leaks and ICIJ which was not already in public domain," said a statement from a spokesman for the family of Pakistani Prime Minister Nawaz Sharif. Three of Sharif's children are either owners or have signing rights to authorize transactions in four offshore companies in the British Virgin Islands, according to the ICIJ's report.
Ramon Fonseca, one of the firm's founders, told the Financial Times in an interview that he doesn't expect "one single legal case" out of the revelations. In a Bloomberg interview, the founders of the law firm said their computer systems had been hacked.
Any German banks found to have been involved in tax evasion and terror financing "will have to face the courts," German Justice Minister Heiko Maas said in a statement. Maas, whose Social Democratic Party is German Chancellor Angela Merkel's junior coalition ally, said he'll seek expanded laws against money laundering.
Helpful Leak
Policy makers including German Finance Minister Wolfgang Schaeuble and European Commission Vice President Jyrki Katainen said the leak will strengthen the resolve of governments to combat tax avoidance and evasion, something that's been on the agenda of international forums such as the Group of 20 for years.
"Even though it's not surprising, it helps us," Schaeuble said in Berlin late Monday. "It increases the pressure to halt abuse."
"I'm furious," Katainen said on Tuesday in Brussels at a breakfast sponsored by Politico. "The best thing in this issue is the leak. So it's not necessarily illegal to have a bank account in a tax haven, but if you are avoiding taxes, then it's totally unacceptable."
Before it's here, it's on the Bloomberg Terminal.
LEARN MORE