U.S. Stocks Climb as Minutes Underline Fed Caution; Dollar Sinks
by and
Failed Pfizer deal spurs M&A bets, boosting drugmakers

Treasuries retreat as Fed record affirms gradual approach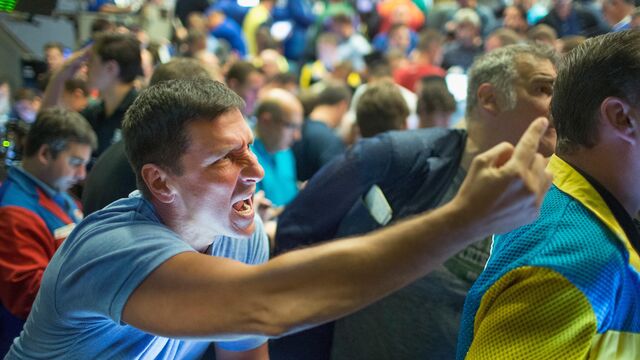 U.S. stocks rose the most in almost a month, while the dollar fell with Treasuries as Federal Reserve meeting minutes affirmed that policy makers aren't in a hurry to raise interest rates amid persistent concerns about slowing growth abroad.
The Standard & Poor's 500 Index rebounded from a two-day selloff, with health-care shares rallying after Pfizer Inc.'s scuppered deal with Allergan Plc rekindled merger speculation in the industry. Energy producers surged as crude oil jumped more than 5 percent in New York. The Ibovespa fell to a three-week low on speculation odds of a change in Brazil's government are fading. The Bloomberg Dollar Spot Index snapped a two-day climb as the Fed's minutes confirmed the Fed's dovish stance toward rates.

At its March meeting, the Fed discussed the relative health of the American economy in contrast to the persistent risks facing the global outlook, the minutes showed. Officials worried that slowing world growth could reduce corporate investment plans and restrain U.S. exports. Traders are assigning zero percent chance of the Fed increasing rates in April, with the odds not topping 50 percent until their meeting in December. Oil's recovery also burnished risk appetite Wednesday, with prices falling on a drop in U.S. supplies.
"Steady as she goes improvement in the economy, particularly as it relates to the Fed's mandate, is about the best environment to hope for," said Liz Ann Sonders, chief investment strategist at Charles Schwab & Co. "My takeaway from the Fed minutes is no surprises at all. If we were to see a reversal in some of this pullback by the dollar and or oil prices started to go down again, which would affect credit spreads, then I think the stock market would have trouble."
U.S. shares rebounded from the biggest two-day selloff since February amid speculation that Pfizer will seek new targets after changes to U.S. tax rules killed its $160 billion deal with Allergan. Crude rallied after stockpiles dropped from the highest level in more than eight decades, adding to a gain after falling almost 7 percent in two sessions.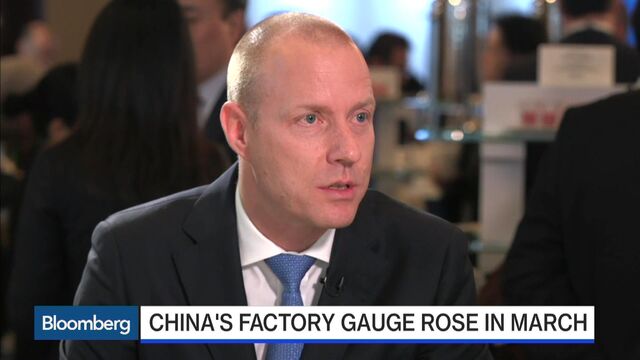 Almost $1 trillion was erased from the value of global equities in the past week as investors turned away from riskier assets amid concern over the outlook for global growth. International Monetary Fund chief Christine Lagarde highlighted risks to the global economy, while economic data in the U.S. is light in the week. Results from the first quarter will start to flow in next week, as investors look for clues on whether companies have benefited from signs of strength in the U.S. economy. 
Stocks
The S&P 500 climbed 1.1 percent as of 4 p.m. in New York, while the Nasdaq Composite Index jumped 1.6 percent to the highest close this year. The Nasdaq Biotechnology Index surged 6 percent for its biggest advance since August 2011 amid the speculation over Pfizer. The Dow Jones Industrial Average added 0.6 percent, or 113 points.
Pfizer, the biggest U.S. drugmaker, jumped 5 percent, as health-care shares rallied 2.7 percent as group. Halliburton Co. rose 5.9 percent, with investors reacting positively to another possible broken deal after the oil-services firm was sued by U.S. antitrust officials over its planned takeover of Baker Hughes Inc. Phone stocks retreated.
The Stoxx Europe 600 Index added 0.8 percent as AstraZeneca Plc rallied 4.5 percent, the most in two years, while Shire Plc and GlaxoSmithKline Plc also gained more than 3 percent.
The MSCI Emerging Market Index slipped 0.5 percent, with Brazilian stocks down 2 percent as newspaper O Estado de S.Paulo reported that the number of lawmakers in favor of impeaching President Dilma Rousseff is still short of the minimum required to remove her from office.
Futures on Asian equity indexes outside of Japan signaled gains for Thursday, with contracts on Australian and South Korean stock measures up at least 0.3 percent. Nikkei 225 Stock Average futures fell 0.6 percent in Osaka amid a surge in the yen versus the greenback.
Currencies
Bloomberg dollar index, which tracks the greenback against 10 major peers, fell 0.3 percent as the greenback touched its weakest level since October 2014 against the yen. The dollar lost 0.1 percent to $1.1399 per euro.
The U.S. currency plunged March 16 after Fed Chair Janet Yellen said the dollar's two-year appreciation has weighed on inflation. The central bank also released projections that day implying two 25 basis-point rate increases this year, down from four forecast in December. The meeting dimmed the appeal of bets that U.S. monetary policy would diverge from the stimulus efforts of the Bank of Japan and the European Central Bank.
"The interesting thing that stands out was how focused they were on the global economy," said Tom Kersting, head of Edward Jones & Co.'s fixed-income research department in St. Louis. "The dollar's been a bit weaker, but that's really on the back of quite a bit of strength for a long time."
Bonds
Treasuries declined, with 10-year yields climbing four basis points, or 0.04 percentage point, to 1.76 percent, the first advance in three days. Rates on similar-maturity German bunds were up two basis points to 0.119 percent.
Global bond yields have fallen to a record, with the Bank of America Corp. Global Broad Market Index plunging to 1.3 percent, the lowest level in almost 20 years of data. A third of the world's developed-market sovereign debt has negative yields, based on Bloomberg bond indexes. Investors rushed to higher-yielding debt, fueling the global rally.
"This is a sign of global disinflation," said Hideaki Kuriki, a debt investor at Sumitomo Mitsui Trust Asset Management, which oversees $60.3 billion. "The U.S. cannot pull up the world economy. Investors have to buy U.S. Treasuries or U.K. gilts or other high-yielding, high-quality securities."
Commodities
West Texas Intermediate crude jumped 5.2 percent to $37.75 a barrel after government data showed U.S. crude inventories unexpectedly declined from their highest level in more than 80 years. Brent also gained 5.2 percent to $39.82.
American crude supplies fell 4.94 million barrels last week, data from the U.S. Energy Information Administration showed, after analysts predicted a 2.85 million-barrel gain. Refineries processed the most oil in three months as output and imports slipped. Diesel led gains after the report showed stockpiles of distillate fuel, which includes diesel and heating oil, tumbled on the East Coast.
Gold slipped 0.7 percent in the spot market, to $1,222.47 an ounce, while industrial metals were mixed, with copper up 0.2 percent in London as aluminum and zinc retreated.
Before it's here, it's on the Bloomberg Terminal.
LEARN MORE