Saudi Arabia Plans International Debt as Early as September
by and
Saudi Arabia to sell bonds after it secures syndicated loan

Kingdom plans on setting up a two or three-year program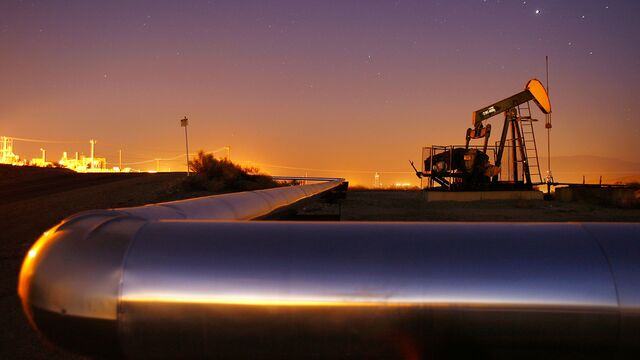 Saudi Arabia plans to tap international debt markets for the first time as early as September and set up a bond program amid an unprecedented economic shakeup.
The kingdom will prepare for a sale and start a two or three-year program once it concludes a syndicated loan deal, Minister of State Mohammad bin Abdulmalik Al-Sheikh said during a meeting between Bloomberg News and Deputy Crown Prince Mohammed bin Salman and some of his top aides in Riyadh. The government is in talks with banks to raise about $10 billion through a syndicated loan, two people familiar with the matter said this year. Al-Sheikh declined to confirm the details.
While the timing of the bond sale depends on market conditions, Al-Sheikh hopes "to work with our financial institutions and our lawyers to prepare ourselves to tap into the markets as early as September," he said. "We may have our inaugural deal as a one-off deal, but then start a program after that. Ultimately by 2017, we will have a program to borrow internationally."

The kingdom has been financing its budget deficit by selling local debt and drawing down on foreign reserves. The central bank's net foreign assets have tumbled by more than 500 billion riyals ($133 billion) since the start of 2015 to 2.19 trillion riyals in February. The government will accelerate subsidy cuts and impose more levies as part of its plan to boost non-oil revenue by $100 billion annually by 2020.
The plunge in oil prices prompted Standard & Poor's to cut the kingdom's credit worthiness twice in less than six months to A-, four levels above junk. The government plans to balance its budget by 2020. The cut in February came weeks after Brent crude sank to the lowest level since 2003.
Saudi Arabia is planning the debt sale even though it doesn't need the cash, Al-Sheikh said. "We want to prepare ourselves for the future to make sure that when we actually go to the markets and we really need the money, the markets, the investors and the financial institutions already know us," he said.
Before it's here, it's on the Bloomberg Terminal.
LEARN MORE