Potential Tata Steel Buyer Sees U.K. Talks Advancing This Week
by and
Liberty House's Gupta says blast furnaces are a hard sell

Chairman Gupta says U.K. government is committted to solution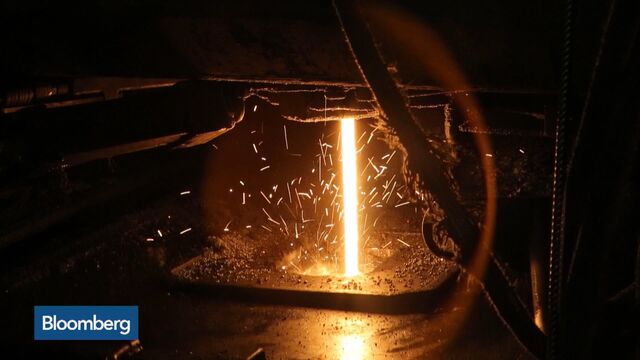 A potential savior of the U.K.'s steel industry said it expects to make progress in talks with the government this week.
"It's the beginning of the dialog, how the dialog progresses will become clear this week," Liberty House Executive Chairman Sanjeev Gupta said in a Bloomberg TV interview on Monday. "What is clear is that government is committed to finding a solution to this problem, what that means entirely is not clear."

The British government is seeking to combat a crisis in its domestic steel industry after India's Tata Steel Ltd. said last week it's considering the sale of its loss-making U.K. division, jeopardizing 40,000 jobs, including 6,500 at a plant in South Wales. A flood of cheap Chinese exports has thrown the global steel industry into turmoil, eroding profits for producers around the world as prices for the alloy have plunged to the lowest in a decade.
Liberty House, a private company, has already reached an agreement to buy the Clydebridge and Dalzell plants in Scotland from Tata. Gupta said the companies downstream assets, which include rolling mills, will be "more easy" to sell then Tata's blast furnaces in Scunthorpe and Port Talbot that compete more directly with cheaper production in places like Russia and Brazil.
Gupta said he saw no need for the business to be nationalized by the U.K. government and that there was enough time to do a deal. Business Secretary Sajid Javid yesterday declined to rule out a temporary nationalization of Tata Steel's U.K. operations, while reiterating the government would prefer not to do so.
Before it's here, it's on the Bloomberg Terminal.
LEARN MORE