Europe's Regulators Probe Banks as Shell Company Scandal Spreads
by and
Panama leak prompts inquiries from Stockholm to Vienna

Spanish king's aunt to Iceland prime minister implicated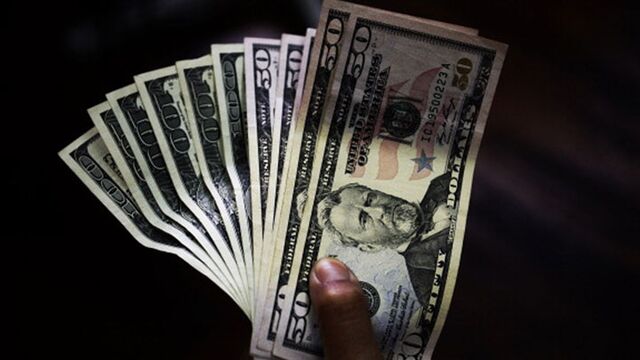 Regulators across Europe are looking into the offshore activities of the banks they supervise after documents leaked from a Panama law firm showed how the rich and powerful, including 12 current and former world leaders, use shell companies to conceal assets, according to a report by the International Consortium of Investigative Journalists.
Swedish regulators have summoned Nordea Bank AB, Scandinavia's biggest lender, to answer questions on assistance it allegedly provided to wealthy clients to help them evade taxes. Iceland's prime minister Sigmundur David Gunnlaugsson faces a no-confidence vote after the report showed that he and his wife Anna Sigurlaug Palsdottir had an offshore investment account created with the aid of Mossack Fonseca, the Panama-based law firm at the center of the scandal, to manage an inheritance. In comments to the ICIJ, the firm said it "does not foster or promote illegal acts," and called the group's allegations "unsupported and false."
According to the ICIJ report, Palsdottir says she has always paid all her taxes owed on the Wintris account, which was confirmed by her tax firm, KPMG.
The series of reports by the journalists' group reveals the shortcomings of Western governments' efforts to crack down on offshore banking centers since the financial crisis. Centers like Panama are accused of hiding the source of funds gained from criminal activities and being used to evade tax. The government of Panama said it will cooperate with any legal probe resulting from the data leak, Agence France-Presse reported. The reports allege that politicians, criminals and celebrities worldwide have used banks and shell companies to hide their finances.
"This leak is proof that despite explicit banking laws against tax evasion, criminal uses and money laundering, the global offshore shell game business remains open for the wealthy and well connected," Mark Williams, a lecturer at Boston University and author of "Uncontrolled Risk," a book on the rise and fall of Lehman Brothers Holdings Inc., said in an email. "More aggressive enforcement needs to be exercised against those firms that aid and abet."
Finma, the Swiss regulator, said in an email it intends to "clarify" the extent to which Swiss banks may have used the services of Mossack Fonseca and whether banks violated Swiss provisions or banking supervisory rules. Shell companies and offshore holdings can be legal.
500 Banks
More than 500 banks in all requested that Mossack Fonseca and a predecessor firm create shell companies for their clients from 1977 through the end of 2015, according to the ICIJ. These included HSBC Group Plc, Credit Suisse, UBS AG, according to a summary compiled by the group. The banks, in comments, denied any wrongdoing.
The Dutch central bank, which is looking into trust companies and the potential for money laundering in professional soccer, will take the Panama files into account in the probe, the Finance Ministry said.
In Spain, where Pilar de Borbon, an aunt of King Felipe VI, was the president of a company registered in Panama, according to the report, the tax authorities are already looking into potential tax fraud, El Mundo reported, citing a spokesman for the agency.
The prosecutor's office at Spain's National Court has opened an investigation into the information contained in the leaked documents, it said in a statement Monday. 
"No one enjoys paying taxes, but different cultures have very different attitudes to tax avoidance," Andre Spicer, a professor at Cass Business School at City University in London, said in an e-mail. "Where cheating is widespread, people are more likely to react leniently to tax avoidance. Where economic institutions function fairly, they are likely to react more harshly."
Austria's Finanzmarktaufsicht watchdog will probe the procedures banks use to prevent money laundering at the two Austrian banks implicated by the reports, spokesman Klaus Grubelnik said by telephone. The banks involved are Raiffeisen Bank International AG and Hypo Vorarlberg.
Ukraine Loans
Raiffeisen, one of the main Western banks with a Ukrainian unit, has lent money backed by deposits of an offshore company to Ukrainian President Petro Poroshenko's confectionery maker, public broadcaster ORF reported, citing the documents. Raiffeisen said it observes all rules against money laundering and declined to comment on individual clients, citing Austrian bank confidentiality rules.
About 20 offshore companies have accounts at Hypo Vorarlberg, a state-owned bank in the Austrian region bordering Switzerland and Liechtenstein, ORF also said. The bank said it plans to end most of its offshore business, adding that it already observes all rules to prevent money laundering.
The European Central Bank, which regulates Europe's biggest lenders, the U.K.'s Financial Conduct Authority and Germany's Bafin, declined to comment.
"The money-washing business is global in scope and will not be eliminated until banks, law firms and other enablers are held accountable and pay for facilitating such illegal actions," said Williams at Boston University. "Fines may not be enough. It might also be necessary to have the power to close down such businesses, creating the ultimate disincentive for such bad actors to break the law."
Before it's here, it's on the Bloomberg Terminal.
LEARN MORE