Deaths, Floods and Pestilence Cited in White House Climate Study
By
Premature deaths in U.S. could climb by 27,000 by 2100

Climate change will broaden area struck by Lyme disease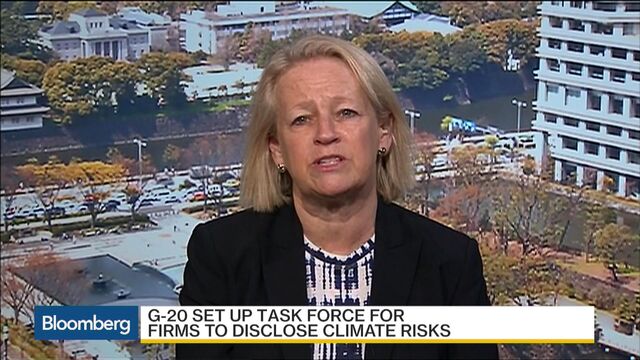 Deadly heat waves, worsening air quality, and the increasing spread of illnesses like Lyme disease and West Nile Virus could kill tens of thousands of Americans and leave scores more battling chronic disease over the next century, the White House warned in a report released Monday.
All Americans are vulnerable to climate change affecting their health and the risks are varied and severe, administration officials said Monday. Air pollution and longer allergy seasons will exacerbate asthma and other respiratory illnesses. The chances of food and waterborne illnesses will increase. Droughts and floods will become more frequent. And extreme weather events -- and their disruption to public services and health infrastructure -- will be more likely and more severe.
"This isn't just about glaciers and polar bears, it's about the health of our families and kids," EPA administrator Gina McCarthy said in a briefing with reporters.
The White House wants the report, which was developed over three years with research from more than 100 government scientists across eight federal agencies, to spur additional action on climate change. It comes on the heels of a study by researchers at the London School of Economics that said as much as $24 trillion of the world's financial assets could be hit by rising temperatures and extreme weather events.
'Market Signal'
The White House report would "send a clear market signal about the need for innovation and solutions," McCarthy said. Vivek Murthy, the U.S. Surgeon General, said the report illustrated the need for "a collective response" to climate change.
The most dramatic findings included research suggesting that over the next 15 years, hundreds of thousands of premature deaths, hospital admissions, and cases of acute respiratory illnesses in the U.S. could be attributed to the impacts of climate change. One model projected that in 2030, there would be 11,000 more premature deaths from extreme heat compared to 1990. By the end of the century, that number is expected to spike to 27,000 additional deaths per year.
Water-Related Illnesses
Warmer seasons also mean a wider impact from illnesses like Lyme disease and West Nile Virus, with virus and bacteria-bearing ticks and mosquitoes present earlier in the year and in areas of the Northeast and Upper Midwest where they hadn't previously lived. Longer allergy seasons will affect those with asthma. And water-related illnesses will spike, compromising not just recreational areas but drinking water sources and shellfish harvesting areas.
Vulnerable populations like the poor, elderly, and children are most likely to feel the health impact of climate change, according to the data.
"These illnesses, which can be quite severe, which impact individuals and families, are at risk of getting worse," Murthy said.
Administration officials also say the international climate agreement signed in Paris last year should help stave off some of the worst possible impacts of climate change. Still, John Holdren, senior adviser to President Barack Obama on science and technology, said the world will need to deepen its commitment to reducing greenhouse gas emissions later in the century to "avoid the bulk of the worst impacts" on public health.
"We will need a big encore," he said.