Avenue's Connacher Bet at Risk as Loan Restructuring Looms
by
Oil producer said to discuss restructuring or recapitalization

Most-senior lenders granted forbearance after missed payment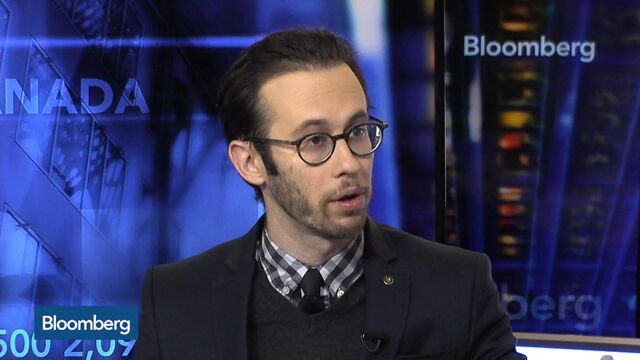 Connacher Oil and Gas Ltd. has begun talks with its most senior lenders over a debt restructuring or recapitalization after the struggling Canadian energy firm skipped a debt payment on March 31, according to a person familiar with the talks.
A majority of the holders of $153.8 million of loans agreed to give the company 30 days to make the missed payment or be thrown into default, the company said in a statement Friday. The person commenting on the talks asked not to be identified because negotiations are private.
The missed payment comes only a year after the company struck a deal to weather a collapse in crude prices by swapping C$1 billion ($768 million) of debt for equity, handing ownership to lenders including U.S. distressed debt firms Avenue Capital Management LLC and Oaktree Capital Group LLC. With oil prices falling further, these funds now face dilution or losses themselves if Connacher does another debt swap or issues more equity to recapitalize.
"Perhaps they bought some time with the debt swap and they hoped things would turn around, but things have not turned around," said Richard Kos, who co-manages C$2 billion in high yield bonds for Manulife Asset Management Ltd., but doesn't hold Connacher debt. "There's still hope out there, a number of people project $40, $50, oil. We'll see if it gets there. If not, there'll be more of this."
Jeff Beeston, a spokesman for Calgary-based Connacher, didn't respond to telephone messages requesting comment on talks with first lien lenders about restructuring. Todd Fogarty an outside spokesman with Kekst and Co. Inc. representing New York-based Avenue, declined to comment. An e-mail message to Oaktree's media line in Los Angeles requesting comment wasn't returned.
Crude oil's plunge to about $37 per barrel from more than $100 in 2014 has forced oil firms to slash costs in a bid to keep the lights on long enough to take advantage of an eventual recovery. Because prying heavy oil from Alberta's oil sands is one of the most expensive ways to produce crude, companies focused on the process like Connacher have been particularly squeezed. The 27 largest Canadian producers are set to spend 32 percent less on average this year, according to company forecasts and analysts' estimates compiled by Bloomberg.
Connacher's revenue fell by half last year from 2014, to C$224 million. The stock has plunged to 21 cents from about C$20 when Connacher announced the completion of its debt for equity swap last May.

Connacher's deal with creditors last year sparked a court challenge from top-ranked lenders, though the swap eventually went through when those lenders were offered better terms. The deal wiped out Connacher's second-lien bonds, leaving it with about C$245 million in debt, the majority of it first-lien notes. Avenue emerged with about 46 percent of the company, while Oaktree now owns about 6 percent of the equity, making it the fourth-largest holder, according to data compiled by Bloomberg. Connacher's market value is C$5.9 million.
"They can look forward to their position being diluted or written down as the secured creditors find a way to get repaid," said Spencer Cutter, an analyst with Bloomberg Intelligence. "Secured creditors always get repaid before equity holders."
Even if part of the debt is converted into equity in a new restructuring deal, some of the current equity holders, including Avenue and Oaktree, may be protected because they have positions in both the most senior debt as well as $35 million of convertible second-lien notes, possibly offsetting the dilution, according to data compiled by Bloomberg.
"Maybe they thought a year ago that if they went through that and got rid of a C$1 billion of debt that would have been a sustainable capital structure," according to Cutter. "Oil prices kept dropping and it just didn't work."
Before it's here, it's on the Bloomberg Terminal.
LEARN MORE