Oil Freeze Thaws as Saudi Arabia Says Accord Hinges on Iran
by
`Kiss goodbye' to any hopes of agreement in Doha: Commerzbank

Russia says it wasn't aware of Saudi position on Iran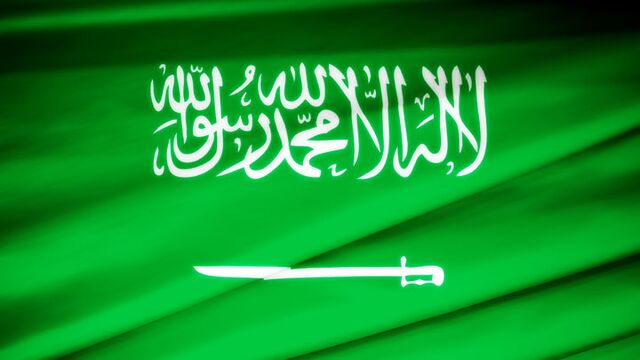 After putting a floor under oil prices this winter, the proposed crude-production freeze appears to be headed for a spring thaw.
Burgeoning oil-producer unity, which was leading toward an accord in Doha to cap output, came under immense strain as Saudi Arabia's deputy crown prince said the kingdom's commitment depends on regional rival Iran, which has already ruled out its participation. If any producer increases output -- and Iran has made clear its intention to do so -- Saudi Arabia will likewise boost sales, Mohammed bin Salman said in an interview with Bloomberg.

"Kiss goodbye to any Doha accord," said Carsten Fritsch, an analyst at Commerzbank AG in Frankfurt. "There will be no agreement without Saudi Arabia. Why should others sign up to freeze output?"
Oil has recovered almost 50 percent from the 12-year low reached in January as Saudi Arabia and Russia led the tentative agreement to freeze production in an effort to curb the global glut. The two countries, along with most OPEC members and some others outside the group, are due to meet in Doha on April 17 to finalize the pact. While Iran will attend the talks, it has refused any limits on supply as it restores exports after international sanctions were lifted in January.
Iranian Exemption
"If all countries agree to freeze production, we're ready," bin Salman said in the interview, published on Friday. "If there is anyone that decides to raise their production, then we will not reject any opportunity that knocks on our door."
Oil prices slumped after the interview was published, with West Texas Intermediate futures falling below $37 a barrel, erasing gains for the year.
Saudi Arabia hadn't informed Russia that it has no plans to freeze oil output without Iran doing same, Energy Minister Alexander Novak told reporters in St. Petersburg on Friday. It's too early to talk about any freeze for Iran within a wider OPEC-Russia deal, he said.
There had been signs that Saudi Arabia might make an exception for Iran, said Harry Tchilinguirian, head of commodity markets strategy at BNP Paribas SA.
"There appeared to be more conciliatory signals from Saudi Arabia," Tchilinguirian said. "These new remarks call that into question. We have returned to the earlier Saudi position, whereby a production agreement is conditional on oil producers participating."
Little Impact
Even if the pact is signed, it would have little impact on supplies, according to the International Energy Agency, because most of the countries involved have little capacity to increase output even if they chose to.
"It doesn't change balances one bit," said Amrita Sen, chief oil analyst at consultant Energy Aspects Ltd. in London.
The deputy crown prince's comments may not be fatal for the accord as Saudi Arabia may simply be trying to press for a stronger deal in Doha and show resolve to a domestic audience, according to Petromatrix GmbH, a consultant in Zug, Switzerland.
"This could be part of the pre-meeting politics," said Olivier Jakob, the consultant's managing director. Authority in the kingdom, where King Salman took the throne early last year, is "less clearly defined" than before and "that can lead to some headline noise going into the meeting."
Iran plans to boost crude output to 4 million barrels a day, the highest level since 2008, before it will consider joining other suppliers in seeking ways to rebalance the global oil market, Oil Minister Bijan Namdar Zanganeh said, according to a report from the Iranian Students News Agency on March 14. The previous month he dismissed any proposal for Iran to moderate its supply growth as "ridiculous."
The Saudi push for a freeze has become "a joke," said Elham Hassanzadeh, founder of consultancy Energy Pioneers Ltd., a consultant that specializes in Iran. "Now that Iran is managing to get themselves back into the market, there's almost no chance they'll stop that effort."
Before it's here, it's on the Bloomberg Terminal.
LEARN MORE