Sesame Phone: A Hands-Free Smartphone for Paralyzed Users
A combination of voice commands and turns of the head lets a user manipulate the phone's screen and apps.
By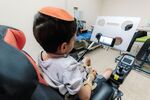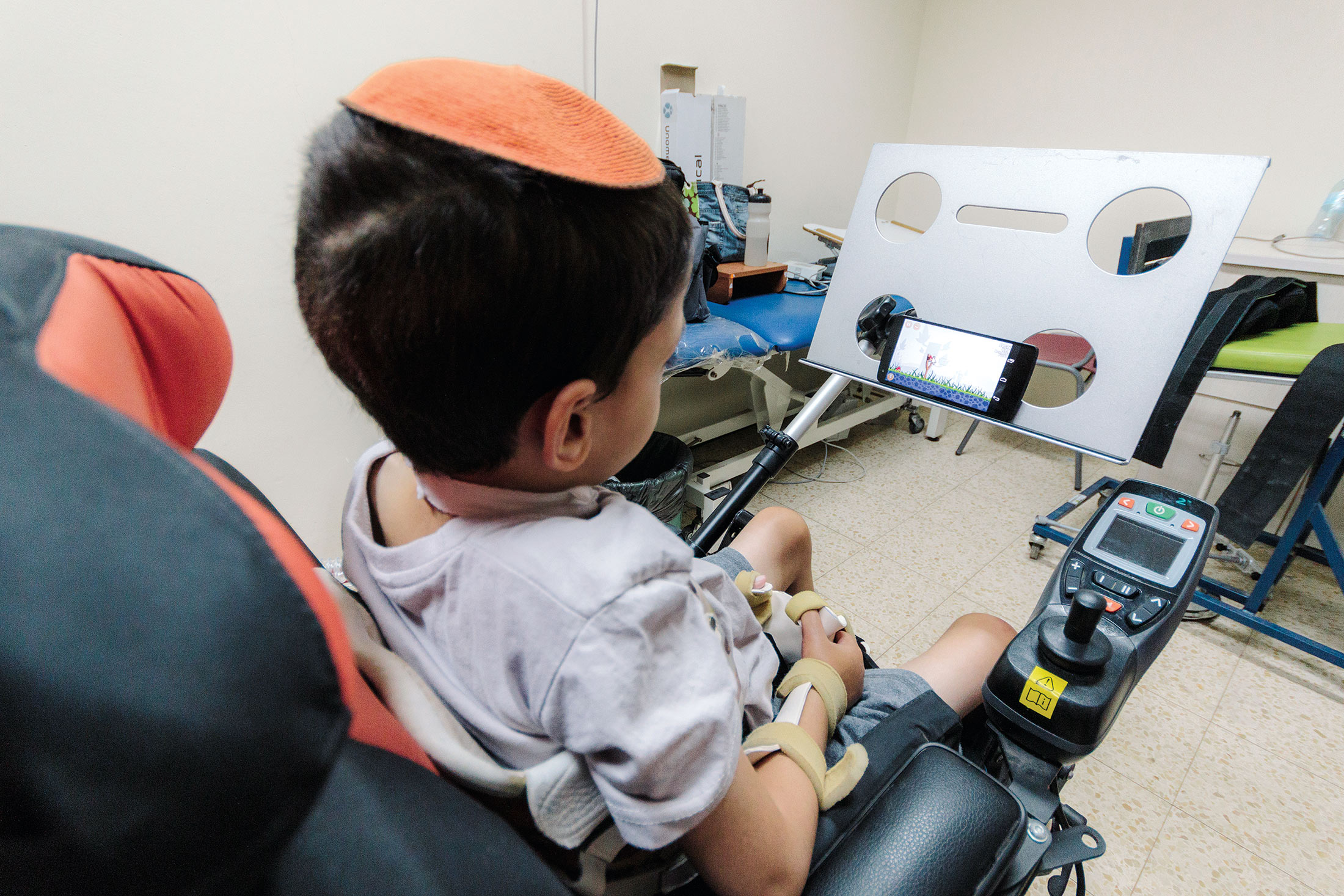 Innovator: Oded Ben-Dov
Age: 34
Co-founder and chief executive officer of Sesame Enable, a six-employee startup in Caesarea, Israel
Origin
In 2011, after making a mobile game that uses head gestures, Ben-Dov got a call from Giora Livne—a quadriplegic and his future co-founder—asking for help designing a smartphone he could use.
Form and function
Sesame Enable has developed smartphone software for people who have little or no use of their hands. Users manipulate the phone's screen and apps with a combination of voice commands and slight turns of their head.
Setup
Initially, a caregiver places the phone in front of the user and turns it on. After that, saying, "Open Sesame" activates the phone's front camera to follow the person's head movements.

Use
A cursor on the phone's screen follows even the tiniest of motions a user makes, down to a couple of degrees. Leaving it hovering over an icon or a command brings up an action prompt. Voice commands can also help navigate.
Funding
Sesame Enable has secured $1.5 million in grants, awards, and crowdfunding. Additionally, Google's nonprofit arm, Google.org, has provided the funds for a local charity to give phones to disabled Israelis.
Cost
The company bundles its software with a Google Nexus 5 for $700.
Market
Ben-Dov says about 1 million of the 6 million people paralyzed in the U.S. have the range of head motion needed to use Sesame.
Next Steps
Sesame is working on a tablet version and a downloadable app that will work with other phones. "We were drawn to Sesame first and foremost because of the quality and ease of use of its technology," says Google.org portfolio manager Andrew Dunckelman. Ruzena Bajcsy, a professor of electrical engineering and computer sciences at the University of California at Berkeley, says the technology has promise, but he wants to see it tested more thoroughly with a wider audience.
Before it's here, it's on the Bloomberg Terminal.
LEARN MORE