markets
Meet the Haves and Have-Nots of U.S. Corporate Credit
It's good to be top dog.
By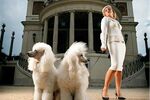 Does the corporate bond market have an inequality problem? 
The bifurcation between bonds sold by investment-grade companies with stronger balance sheets and those sold by high-yield corporations with more fragile financials was on full display this week following a change in a proposed debt sale by Western Digital Corp. While the junk-rated maker of hard disks had originally planned to fund its acquisition of SanDisk Corp. through a $5.6 billion bond sale, lackluster demand from investors forced it to scale back the program to $5.23 billion of debt issuance.
Western Digital's reduced ambitions are emblematic of the dramatic divergence in the fortunes of issuers in recent months. All U.S. bond markets have recovered, but some have recovered more than others. For instance, sales of investment-grade, also known as "high-grade," debt total a healthy $454 billion so far this year, according to Bloomberg data, surpassing the $446 billion sold in the first quarter of 2015. Issuance of fresh high-yield debt has languished at $36 billion, compared with $86 billion a year ago. 
"There is a clear divide taking shape in credit. The bid for yield is lifting high-grade, while credit risk is thwarting high-yield," UBS AG analysts led by Stephen Caprio and Matthew Mish wrote in a note on Thursday. They point out that while money has continued to flow into junk-rated bonds, many of which have been sold by energy producers and have therefore rallied alongside the recent gain in oil prices, the inflows have not been supported by increased issuance in the primary market where new bonds are sold.
"Hence, the main theme is rising oil prices + new fund inflows + limited supply = higher prices. However, this is not solving fundamental credit risk and re-financing issues that will creep up on this market over the next several years," the analysts add, meaning companies may struggle to refinance their existing debt loads if the primary market where new junk-rated bonds are sold does not regain its footing.

Investor nervousness when it comes to the riskier corners of the corporate bond market is a continuation of a trend that began late last year, when money started seeping from the corporate bonds rated CCC by credit rating agencies, or just a few notches above D for default. The selloff intensified and spread to other credits in December, when the Federal Reserve raised interest rates for the first time in almost a decade, and continued into the new year as worries over global growth caused investors to sour on riskier assets.
Since then, U.S. corporate debt has rallied off the back of increased oil prices and further stimulus from central banks, including the announcement from the European Central Bank that it would begin buying bonds sold by investment-grade companies. Such moves have revived a search for yield that has been unevenly centered on higher-rated bonds, according to analysts and investors. 
"At times credit markets begin to more appropriately price assets and credit risk, at which time central bankers and other regulators create a dynamic that encourages the market to think there'll be a better time out there and markets kind of snap tighter," Dan Zwirn, chief executive officer of Arena Investors LP, said in an interview with Bloomberg Television on Wednesday. "With regards to pricing, it's really a have and have-not story, where those who are very large, understandable, rated, etc. can generally access credit at really, really efficient prices, particularly on the corporate side."
Western Digital will pay a 10.5 percent coupon on $3.35 billion of senior notes, making it the costliest high-yield debt issued in 2016 alongside bonds sold by Kraton Polymers LLC and Solera LLC in the same period. Western's BB+ credit rating from Standard & Poor's is the highest in the junk bond category and five notches above the credit rating of Kraton and Solera.

Weakness in the riskier corners of corporate credit has left many investors wondering if the bifurcation will continue, with the renewed search for yield creating strong demand for investment-grade bonds and fear of credit risk stoking aversion to high-yield debt.
"How will we know if the bid for yield or credit risk will win this tug of war? In the short run, it is impossible to abstract away our discussion from oil prices," the UBS analysts conclude. "The bid for yield theme will gain credence if high-yield issuance picks up in coming months, particularly for those lower quality issuers rated 'B' and 'CCC'."

On the other hand, the analysts note, if lending conditions continue to deteriorate and corporate earnings continue to fall through the first half of 2016, "we fear that credit risk will begin to encroach on 'B' and possibly even 'BB'-rated firms as the year progresses."
Before it's here, it's on the Bloomberg Terminal.
LEARN MORE