Chinese Stock-Index Futures Drop After S&P Cuts Rating Outlook
Bloomberg News
S&P reduces credit outlook to negative, joining Moody's action

Sinopac Securities, Natixis forecast limited market reaction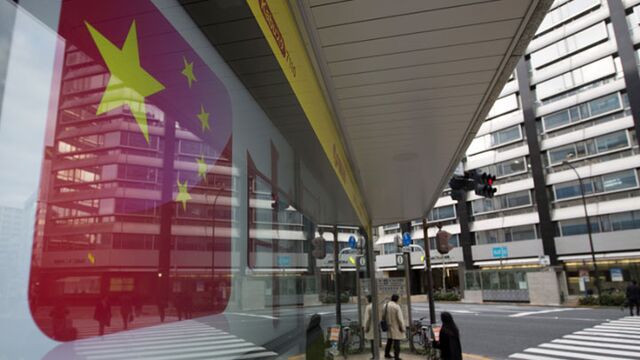 Chinese stock-index futures fell after Standard & Poor's cut the outlook for the nation's credit rating to negative.
The FTSE China A50 April futures dropped 0.7 percent at 5:22 p.m. in Singapore, compared with a gain of 0.2 percent before the S&P move. Hang Seng Index futures slipped 0.1 percent. China's money and equity markets were shut before the announcement, which follows a similar move by Moody's Investors Service earlier this month.
S&P cut China's rating outlook from stable, saying the nation's economic rebalancing is likely to proceed more slowly than the ratings firm had expected. The reduction may not have much of an impact on the markets as it comes at a time when the nation's stocks are rallying and the currency is stabilizing, according to Sinopac Securities (Asia) Ltd.
"There may be some knee-jerk reaction in the offshore China stocks index, but with the onshore market largely stable these days, I don't expect it will bring much impact," said Frank Huang, Hong Kong-based head of trading at Sinopac Securities. "After all, the markets didn't move much when Moody's did so."
Stocks Rebound
Moody's lowered its credit-rating outlook for China to negative from stable on March 2, highlighting the country's surging debt burden and questioning the government's ability to enact reforms just days before leaders gather to approve a five-year road map for the economy. The benchmark Shanghai Composite jumped 4.3 percent that day.
The Shanghai Composite capped its steepest monthly advance in almost a year on Thursday, while a gauge of Chinese companies trading in Hong Kong entered a bull market. The offshore yuan posted the strongest quarterly performance in more than four years.
"I don't see this as a game changer and besides some potential temporary weakness in the stock market, I don't see this having any major impact on the markets," said Nordine Naam, global macro strategist at Natixis SA in Paris. "While things will remain difficult, we're expecting fiscal stimulus in the coming months that will be supportive of growth."
— With assistance by Kyoungwha Kim, and Helen Sun
Before it's here, it's on the Bloomberg Terminal.
LEARN MORE