Bullet Journaling: Your Solution for Daily Disorganization
An analog approach to tracking your to-do list that's better than any app.
By
Ryder Carroll is a bike-sharing, glasses-wearing product designer from Brooklyn, N.Y. Early in March, we met in a crowded coffee shop. No one recognized the 35-year-old, even though he's a cult Internet celebrity: Carroll invented the Bullet Journal system, a method for note-taking and day-planning that people who love paper and pens swear by.
Bullet Journaling is, according to its official slogan, "an analog system for the digital age," and thousands of young, urban professionals are adopting it as a way to organize their busy lives. Carroll's How to Bullet Journal instructional videos have been viewed more than 2 million times on YouTube. Devotees make their own videos and post journal photos to Instagram, where a search for #bulletjournal returns more than 66,000 results. A handful of fans write offshoot blogs, and a Reddit group formed to discuss and appreciate Carroll's invention. "This technique is a gold mine," one commenter posted on YouTube. "I track everything more accurately than my colleagues that don't use a Bullet Journal. It's saved my ass time and time again."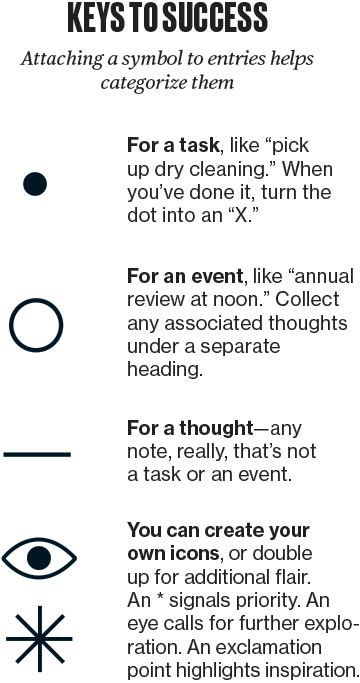 Carroll's ass-saving model grew out of practices he developed as the child of American expats in Vienna. He suffered from attention deficit disorder, and tutors and teachers tried to teach him how to take notes. "They didn't help," he says. "I wasn't doing the work. I was spending all my time trying to be organized." In time, he figured out a setup that worked well enough to get him through Skidmore College with a double major in creative writing and graphic design.
Carroll didn't consider promoting his method—or even naming it—until he offered help to a co-worker overwhelmed by planning her wedding. "Her notebook was insane. There was no structure whatsoever," he says. Impressed, she encouraged him to tell others. His first YouTube video appeared in August 2013; in September 2014 he launched a Kickstarter campaign to fund bulletjournal.com. He asked for $10,000, met his goal in eight hours, and wound up with about $80,000 from almost 3,000 backers.
I've been Bullet Journaling for a couple of weeks now. I was skeptical, partly because I didn't feel terribly disorganized to begin with—even though my "system" relies on three productivity apps, e-mail, a wall calendar, a notebook, and little scraps of paper—and partly because notebooks are terrible for collaboration. They don't back up to the cloud. You can't cut and paste, except in the most literal sense.
But there's a lot to like. The illustrations here show how I've been interpreting Carroll's system, which is based on various "modules." (It's not revolutionary so much as it is a simple and sustainable solution.) I can report that I've done all but one of the tasks I set out to do about a month ago. I feel more focused and, despite the extra time I spend maintaining my journal, less busy. And isn't that the point of being organized?
Create an Index

Paper organizers can be a headache, because it's hard to know what's where. (Damn! What did I do with that list of billion-dollar startup ideas?) The Bullet Journal solves that with index pages at the front; Carroll suggests allocating four pages, or two spreads, per notebook. Each time you make an entry—a new week's worth of personal appointments, stuff to finish in April, Books I Want to Read, cutting rejoinders to that sarcastic colleague, notes from a Tim Ferris talk—you write it in the index with the corresponding page number.
Map Out the Month Ahead

The calendar, on the left, is a high-level, day-by-day look at the month. It's designed to quickly answer the question: Do I have anything going on today? The task list, on the right, covers everything you intend to get done that month, including stuff you blew off from the last one; every note gets a helpful symbol (see the key, above).
Seize the Day

This is your scratchpad. It's where you record notes to yourself throughout the day—a reminder not to forget the impromptu meeting with the boss at 4 o'clock, an idea for a tweet, an all-caps exhortation that jelly beans aren't a healthy snack. Anything worth special attention can get worked into your monthly spread.
Tools of the Trade
Bullet Journalers are particular about their notebooks. (Shocking, right?) Three of the most popular: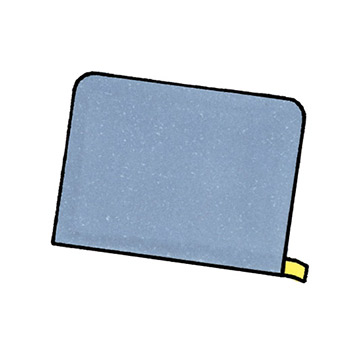 The Baron Fig Confidant
A little shorter and wider than standard options, has a cloth cover.
($16; baronfig.com)

Midori's Traveler's Notebook
Not one notepad but a series of customizable inserts—blank pages, grid pages, lined pages, etc.—wrapped in a leather cover.
($46.50; jetpens.com)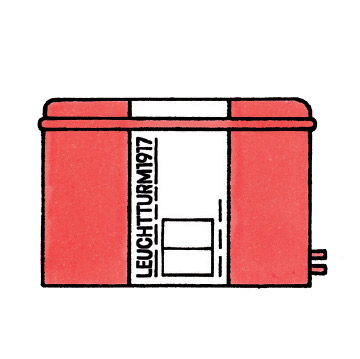 Leuchtturm 1917
Hard to pronounce (it's LOISH-tum) but easy to use, because the pages are numbered. It also comes in a bunch of colors.
($19.50; gouletpens.com)
Before it's here, it's on the Bloomberg Terminal.
LEARN MORE