VW Sued Over 'Clean Diesel' Super Bowl Ad, Paltrow Placement
by and
FTC seeks compensation for consumers who were deceived

VW accused of engaging in deceptive seven-year campaign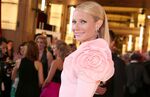 Volkswagen AG misled environmentally conscious customers with a "Clean Diesel" Super Bowl ad and product placement involving Gwyneth Paltrow when it cheated on emission standards, according to a U.S. Federal Trade Commission lawsuit.
The German car-maker sold and leased more than 550,000 diesel-engine vehicles ranging from $22,000 Volkswagens to $125,000 Audis, touting their mix of performance and environmental friendliness, while concealing its use of defeat devices to meet auto emission standards, according to the FTC.
"Collectively, consumers spent billions," on rigged cars and sport utility vehicles, the regulator said in a complaint filed Tuesday in San Francisco federal court. The FTC is seeking an order requiring Volkswagen to compensate customers who bought or leased the affected vehicles from late 2008 to 2015.
"Volkswagen has received the complaint and continues to cooperate with all relevant U.S. regulators, including the Federal Trade Commission," Jeannine Ginivan, a Volkswagen spokeswoman, said in an e-mailed statement.
The defeat device issue came to light last year. Since then the company has been the target of hundreds of suits filed by consumers and by the U.S. Justice Department. It has also struggled to devise a way to make the cars emissions-compliant. Last week, its lawyers told a U.S. judge the company needs more time to do so.
While affected vehicles include 2009 to 2015 Volkswagen TDI diesel models of Jettas, Passats, and Touareg SUVs, as well as TDI Audi models, the first to be outfitted with an emissions-testing defeat device was a 2009 Jetta model, the FTC said.
Super Bowl
Volkswagen Group of America promoted those vehicles in print advertisements, on social media and on TV in a Super Bowl XLIV ad. It also collaborated with the Nature Conservancy and, according to the complaint, arranged for actress Gwyneth Paltrow to arrive at the Hollywood premiere of "Iron Man III", in a "Clean Diesel" Audi.
"For years Volkswagen's ads touted the company's 'Clean Diesel' cars even though it now appears Volkswagen rigged the cars with devices designed to defeat emissions tests," FTC Chairwoman Edith Ramirez said in a statement announcing the new government lawsuit. Her agency's complaint may give it a role in whatever final accord is reached between the carmaker and those seeking redress.
Stephen Huvane, a spokesman for Paltrow, declined to comment on the FTC lawsuit. Geraldine Henrich-Koenis, a spokeswoman for the Nature Conservancy,
also declined to comment.
The case is FTC v. Volkswagen Group of America Inc., 16-cv-01534, U.S. District Court, Northern District of California (San Francisco).
Before it's here, it's on the Bloomberg Terminal.
LEARN MORE