No One Wants to Be 'the Next Square' Anymore
Makers of once-prominent credit card readers are retrenching or outright folding after Square's disappointing IPO.
By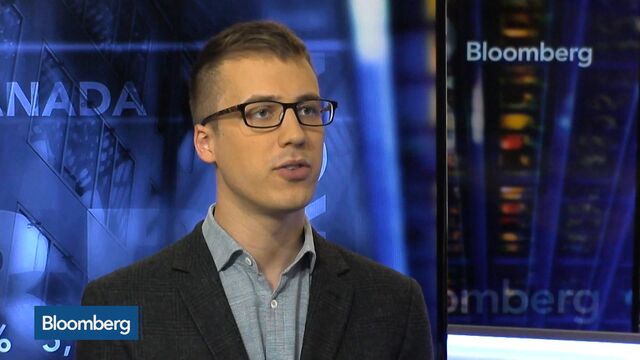 A year ago, being known as the "Square of Canada" was a badge of honor. Payfirma Corp.'s smartphone-compatible credit card readers were in high demand, and local investors supplied the Vancouver startup with $13 million in funding. Like Jack Dorsey, the chief executive officer of Square Inc. (and Twitter Inc.), Payfirma CEO Michael Gokturk said he was aiming for "hypergrowth." Gokturk doubled his staff to 80, including a chief operating officer formerly of Intuit Inc., and started talking about an initial public offering.
But by November, being the "Square of" anywhere suddenly wasn't such a hot title. That month, Square sold shares in an IPO that valued the company at about $2.9 billion, less than half its private valuation from a year earlier. In the runup to the IPO, analysts began questioning whether the card-reader maker should really be priced like a high-flying tech company. Its stock price is hovering around $13, right where it was after its first day of trading. Square declined to comment.
"Now that they started going through the rigors of a public market, you can see that their market is actually quite limited," said Gil Luria, an analyst at Wedbush Securities. "It's going to be much harder going forward for companies that try to emulate their model to raise capital."
At Payfirma, Gokturk said he was forced to admit that recruiting 40 new people didn't help with the company's stalled U.S. expansion—or much else. "We were still doing the same results, from a sales perspective, from a revenue perspective, with a doubled staff," said Gokturk, declining to provide revenue figures. "We made the mistake of overhiring and hoping that we were going to raise more money."
Eventually, Payfirma cut 30 of its 80 employees. Afterward, Gokturk published a blog post on the company website asking Vancouver's other businesses to hire the dismissed workers, including a list of names, skills, and contact information. The list has since been removed, but Gokturk said the effort helped three-quarters of his former employees find new jobs.
There was no goodwill program when the lights went off at Powa Technologies Ltd, the U.K. Square clone once valued at $2.7 billion. Powa filed for administration, the rough British equivalent of bankruptcy protection, in February after struggling for months to make payroll and pay creditors. The board removed founding CEO Dan Wagner, who last year said he wanted to build the "biggest tech company in living memory." It brought in accounting firm Deloitte to consult, which resulted in 72 jobs being cut at Powa's London headquarters. In March, pieces of the company were sold off.
Swedish Square lookalike IZettle AB has shielded itself from much of the Square-related fallout because it avoided hype in the first place, said CEO Jacob de Geer. "We ended up with a very good European valuation, I would say, but having the same type of business in the U.S., I'm pretty sure it would have been significantly higher," de Geer said. A person familiar with the company's private valuation had pegged it at about $500 million; de Geer declined to comment.
Square has been pushing beyond card readers as it looks for new ways to grow, selling add-on services such as cash advances and software tools to analyze sales data. It's also bringing in larger customers, which it said in its first post-IPO earnings statement will help it turn a profit this year.
Gokturk said Payfirma is focusing on its strategy of bundling card readers, traditional checkout-counter hardware and software, and online sales tools as a monthly subscription package, aimed at businesses slightly larger than Square and IZettle's clients. Payfirma also has a referral deal with CIBC, one of Canada's largest banks, which helps bring in customers without having to hire new salespeople. "We've extended our runway," said Gokturk, "to the point where we can now get to profitability with the cash on our balance sheet."
Before it's here, it's on the Bloomberg Terminal.
LEARN MORE