technology
Founders Fund Adds Banister as First Female Investing Partner
By
Banister was early funder of DeepMind Technologies, Postmates

Founders Fund invested in companies from SpaceX to Facebook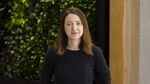 Cyan Banister, a longtime angel investor, engineer and entrepreneur, joined Founders Fund Management, becoming the first female investing partner at the 11-year-old venture capital firm.
Banister's appointment comes as the industry grapples with its treatment of women and whether they are being fairly represented, with only 6 percent counted among the top ranks with the power to invest. For Founders Fund, which recently closed its sixth fund at $1.3 billion, Banister's addition marks the latest in an ongoing expansion.
"I was hired for my expertise and my independent thinking and nothing else," said Banister, who funded DeepMind Technologies Ltd, before it was acquired by Google, as well as Collective Health, Postmates, Uber Technologies Inc., Space Exploration Technologies Corp., and others at their early stages.
Hot Startups
Banister will take her experience identifying hot startups, like services marketplace Thumbtack Inc., and extend it to investing in all stages and sectors. At Founders Fund she'll focus on a range of technologies disrupting heavily regulated industries and marketplaces.
Before she was an angel investor, Banister was an engineer. Early in her career she oversaw support infrastructure and performance at IronPort Systems Inc., a security company which Cisco Corp. acquired for $830 million in 2007. She also founded boudoir photo site Zivity LLC. and co-founded Signal Media Project, a nonprofit organization that promotes the accurate portrayal of science, technology, and history in popular media.
San Francisco-based Founders Fund, established by PayPal Inc. and Palantir Technologies Inc. co-founder Peter Thiel in 2005, has invested in companies including SpaceX, Facebook Inc., Airbnb Inc. and Spotify Ltd.
Banister will invest alongside partners Thiel, Brian Singerman, Luke Nosek, Ken Howery, Geoff Lewis and Scott Nolan.
Founders Fund has added roughly one investment team member a year, with Zachary Hargreaves joining as an associate last year and Trae Stephens joining as a principal in 2014.
"Our team has known Cyan for years and we've been continually impressed by her ability to identify some of the most impactful technology companies in the world at the earliest stages," Singerman wrote in an e-mail.
Before it's here, it's on the Bloomberg Terminal.
LEARN MORE