European Banks Pay Bigger Slice of Bonuses Upfront as Pools Drop
by
Deutsche Bank extends deferral period to four years from three

UBS was only firm to boost 2015 incentive-compensation pool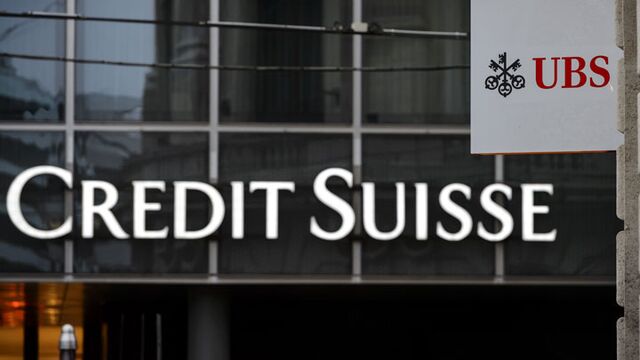 Employees at the biggest European firms will get a bigger piece of their 2015 bonuses in upfront cash. Some will have to wait even longer than before to get the whole amount.
Lenders including Credit Suisse Group AG and UBS Group AG are deferring a smaller portion of incentive compensation as they seek to lower expenses in future years. Deutsche Bank AG is extending its deferral period from three to four years for all employees after posting a loss in 2015, while Barclays Plc's deputy chairman said he'd like to see that wait climb to as long as a decade.
Global investment banks are seeking to appease both regulators, who want more deferred pay to tie employees' rewards to long-term results, and shareholders, who want firms to have flexible cost bases in case of tough years. The expense of a deferred award is typically recognized when it vests, meaning that banks can have billions in costs from prior years' pay before counting a cent of the current year's compensation.
"This is all about managing each bank's circumstances," said Chris Wheeler, a London-based analyst at Atlantic Equities LLP. "That means trying to reward and retain staff while managing the profit and loss account."

UBS, which posted its highest profit since 2010, boosted the total amount of its bonus pool by 14 percent to 3.5 billion Swiss francs ($3.6 billion). Each of the other three lenders cut their pools by at least 10 percent.
Banker pay and the length of deferrals at European firms have been the subject of intense debate in the wake of the financial crisis amid weak returns from investment banking and as firms seek to fix scandal-tarnished reputations while attempting to retain the best staff. European Union lawmakers in turn adopted the world's toughest compensation rules including clamping down on bonuses exceeding more than twice fixed pay.

All the European banks deferred less than half their total incentive awards for 2015. Credit Suisse deferred 43 percent of its bonuses, down from about 48 percent in 2014, as part of a plan to "gradually reduce" the cost in future years. UBS, which pays the highest proportion upfront, said it has cut deferral rates for performance awards for employees "at the lower end" of the scale.

Still, the level of deferrals can vary widely. Barclays said 2015 bonuses awarded to managing directors in the investment bank were again 100 percent deferred. Deutsche Bank is deferring about 75 percent of bankers' variable pay between 200,000 euros ($224,000) to 500,000 euros over a four-year time period in equal portions, up from three years previously, people with knowledge of the plan said this month.
"Deferrals in the past were used to stop people from leaving," said Jason Kennedy, head of recruitment firm Kennedy Group in London. "Today, it's to stop people from getting paid. A deferral program is a way of kicking the can down the road and into the gutter."
Before it's here, it's on the Bloomberg Terminal.
LEARN MORE