Odd Lots: The Fraught Life of the (Dumpster-Diving, Chicken-Farming) American Short Seller
A chat with the colorful Marc Cohodes.
by and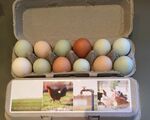 Subscribe to the Bloomberg Odd Lots podcast (Pocket Casts). 
Subscribe to the Bloomberg Odd Lots podcast (iTunes).
Every week, hosts Joe Weisenthal and Tracy Alloway take you on a not-so-random walk through hot topics in markets, finance, and economics.
Short selling, the practice of betting against stocks by agreeing to sell equities that you don't own, has been in the headlines recently. The share price of Valeant Pharmaceuticals International Inc. has fallen nearly 90 percent from its peak since being targeted by prominent short sellers, including Citron Research's Andrew Left and Bronte Capital's John Hempton, while some other types of short sellers have been given the Hollywood treatment with the release of the film version of Michael Lewis's The Big Short.
This week, Tracy joins forces with Bloomberg Markets Reporter Luke Kawa to take a look at the fraught life of the American short seller. We speak with Marc Cohodes, managing general partner at Copper River Management LLC, well-known short seller and part-time chicken farmer. Known for his high-profile campaign against Overstock.com, Cohodes highlights the less glamorous side of short selling, including protracted legal battles and sifting through trash cans for clues to a company's sales volume.
He also speaks about the social benefits provided by short sellers, the fine line they must walk during public battles, and why Canadians can't stand it when someone bets against a domestic company. 
Before it's here, it's on the Bloomberg Terminal.
LEARN MORE