pursuits
Consumers Stingy, Home Sales Rebound: U.S. Economic Takeaways
By and
Household spending rose 0.1 percent for a third straight month

Contracts to buy existing homes increase by most in a year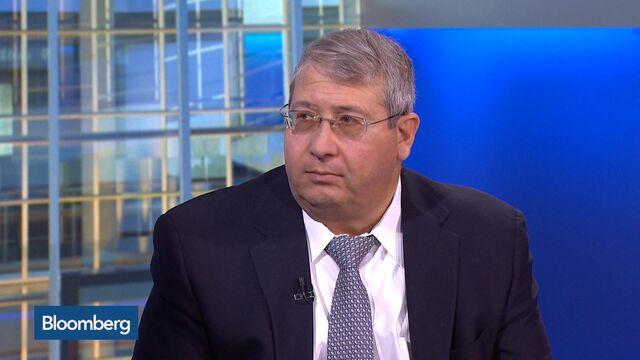 What you need to know about Monday's U.S. economic data:
PERSONAL INCOME AND SPENDING (FEBRUARY)
Spending rose 0.1 percent for third month after January outlays revised sharply lower from previously reported 0.5 percent gain
Inflation-adjusted spending climbed 0.2 percent after no change (previously reported up 0.4 percent)
Personal incomes increased 0.2 percent after 0.5 percent advance
Saving rate rose to one-year high of 5.4 percent from 5.3 percent
The Takeaway: Consumers remain stingy, taking their income gains and boosting the saving rate to its highest since February 2015. Inflation-adjusted spending on merchandise has declined in each of the last three months, the first time that's happened in a year. The sum of all the parts: Plenty of Wall Street economists marked down estimates for first-quarter economic growth. Economists at Morgan Stanley moved their tracking estimate for gross domestic product to a 0.6 percent gain from 1 percent, while those at Macroeconomic Advisers took their forecast to 1 percent from 1.5 percent. The Atlanta Fed's GDPNow estimate was lowered 0.6 percent, down from 1.4 percent. The economy expanded an annualized 1.4 percent in the fourth quarter.

PENDING HOME SALES (FEBRUARY)
Contract signings climbed 3.5 percent (forecast was for 1.2 percent gain), most in a year after 3 percent decrease
Three of four regions posted increases in February
Rose 5.1 percent from year earlier
Index of pending sales advanced to 109.1, the highest since July
The Takeaway: The forward-looking figures bode well for the industry, especially given how choppy the data have been in this latest round of housing reports. The monthly gain exceeded all economists' forecasts. Most of the increase came from strength in the Midwest, where contract signings climbed by the most since December 2008. Pending home sales track when purchases contracts are signed, while the more closely followed existing-home sales data are tabulated when a contract closes a month or two later. As such, "the stronger-than-expected rebound in February pending sales indicates some modest upside for existing sales in the coming two to three months," Barclays Plc economist Jesse Hurwitz wrote in a note to clients.

ADVANCED GOODS TRADE DEFICIT (FEBRUARY)
Widened to $62.9 billion (forecast was $62.2 billion) from $62.4 billion
Goods imports rose to $181.6 billion from $178.8 billion, reflecting demand for consumer merchandise
Exports also climbed, though not as much, to $118.7 billion from $116.4 billion, also led by consumer goods
The Takeaway: Though the trade deficit was the widest in six months, the increases in imports (the biggest since August) and exports (the first since September) signal global demand is stabilizing. Nonetheless, a bigger gap subtracts from U.S. economic growth. The report is a preliminary read before more updated data including services are released on April 5.

Before it's here, it's on the Bloomberg Terminal.
LEARN MORE