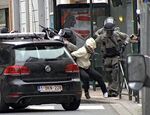 The accused ringleaders of last November's Paris terror attacks came from Brussels; so did the weapons used in an assault on a kosher supermarket in Paris last year. A Brussels resident killed four people at the city's Jewish Museum in 2014; last August, a heavily armed man boarded a Paris-bound train in Brussels and tried to attack passengers before being overpowered.
How did jihadism take root in a city that's one of Europe's safest and wealthiest—not to mention the headquarters of NATO and other security-focused international organizations?
There are two sides to Brussels. One is comfortably middle class, with Eurocrat salaries pushing gross domestic product per capita to more than €60,000 ($67,000). Brussels' bourgeoisie enjoys fine cuisine, good schools, safe neighborhoods, leafy parks—for much less than they'd pay in London or Paris. The city is also "live-and-let-live, people don't poke their noses into other people's business," says Peter Russell, a native Scot who's lived happily in Brussels for nine years, running his own public-relations firm.
The other Brussels holds a quarter of its residents, who live in poverty in neighborhoods such as Schaerbeek and Molenbeek, an old industrial area near the city center that is the home of the suspected Paris attack ringleaders. Almost 40 percent of Molenbeek's residents are Muslim, the children and grandchildren of North Africans and Turks who came in the 1950s and '60s to work in Belgian factories. Belgium is now a post-industrial state, and unemployment in Molenbeek is near 30 percent, more than twice the rate in more prosperous parts of Brussels. Social inequality is "no excuse" for terrorism, says Dirk Jacobs, a sociologist at the Free University of Brussels who studies immigrants. "But it's created a fertile ground."
Brussels isn't the only city where jihadis have been recruited. And as last year's Paris attacks highlighted, governments across Europe failed to share intelligence that might have thwarted the assaults. "Europe doesn't have anything like the Patriot Act, which Americans have used to improve intelligence gathering," says Sim Tack, director for intelligence collection management at Stratfor, a consultant on geopolitics in Austin. "In Europe, the concept of civil liberties is much more protected."
The problem in Brussels won't be easy to fix. It's not even clear who could fix it, given the city's haphazard governance. With a population of 1.2 million, Brussels has "six police departments and 19 different municipalities," Belgian Interior Minister Jan Jambon said in a speech last year. He then compared Brussels to huge New York. "How many police departments do they have? One."
Squabbles between Flemish- and French-speaking regions have led national authorities to hand over more power and tax revenue to their regional counterparts. One result is a shortage of law enforcement personnel at the national level: The government admitted last year that its 750-person security service had 150 slots unfilled because of budget constraints.
The country's leaders, distracted by linguistic and cultural quarrels, "were unable to develop an intelligent policy" to draw immigrant families into mainstream society, says Leo Neels, director of the Itinera Institute, a Brussels-based think tank focusing on social issues. Neels and others have long argued that Brussels, a bilingual city that's home to the country's biggest immigrant population, should be designated as a federal district similar to Washington, D.C., with a unified government. Politicians have rejected the idea, he says.

Under Belgium's constitution, organized religions deemed to offer "social value" are officially recognized by the government, which pays clerics' salaries and pensions. But when Islam was granted official status in the 1970s, Belgium accepted Saudi Arabia's offer to finance new mosques and send Saudi-trained imams to officiate. Unlike in other European nations where home-grown Muslim institutions have taken root, "no effort was made to pay for infrastructure and clergy linked to Belgian society," sociologist Jacobs says. Many Belgian mosques today operate outside the state-authorized system and are run by foreign-trained followers of the radical Salafist sect, he says. In an effort to bring more mosques into the state system, the government announced plans to spend more than €3 million to pay 80 new imams.
Religious fervor alone doesn't drive young men from Brussels to join the terrorists, according to Rik Coolsaet, a professor of international relations at Ghent University who has studied jihadist recruitment. Many recruits, including the leaders of the Paris attacks and the two Brussels suicide bombers, were petty criminals, he says.
Strict Muslims shun alcohol—yet Paris suspect Salah Abdeslam, captured in Brussels on March 18, had owned a bar in Molenbeek with his brother, who blew himself up in Paris. "Joining [Islamic State] is merely a shift to another form of deviant behavior," Coolsaet wrote in a paper earlier in March. "It adds a thrilling, larger-than-life dimension to their way of life—transforming them from delinquents without a future into mujahedeen with a cause."
The bottom line: Brussels' fractured municipal government, as well as the weakness of Belgium's central authorities, gave terrorists an opening.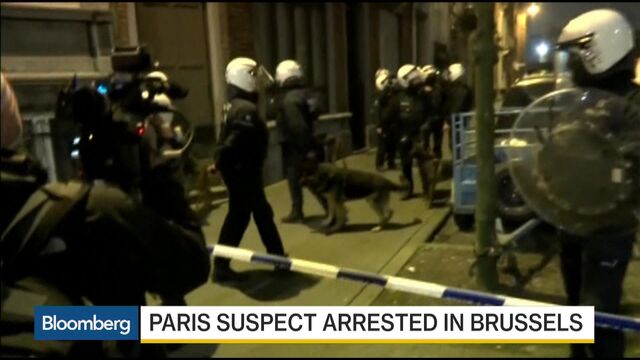 Before it's here, it's on the Bloomberg Terminal.
LEARN MORE