Watch This AI Baby in Action
Bloomberg News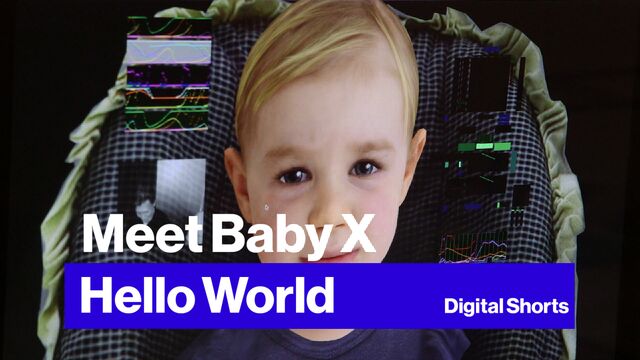 Mark Sagar has plans for the muscles of your face. He's mapping the neural circuitry beneath the wrinkled nose, the puckered mouth, the narrowed eyes, and thousands of other facial signals to make computers look and act more like human beings. A lot more.
Here, the University of Auckland scientist introduces Baby X, born of artificial intelligence, remarkably responsive, and really cute. A little less so when Sagar does a surprise face-off to reveal her brain.
Join Ashlee Vance as he meets the audacious pioneers of a Kiwi tech revolution in the first episode of Hello World. 
Before it's here, it's on the Bloomberg Terminal.
LEARN MORE